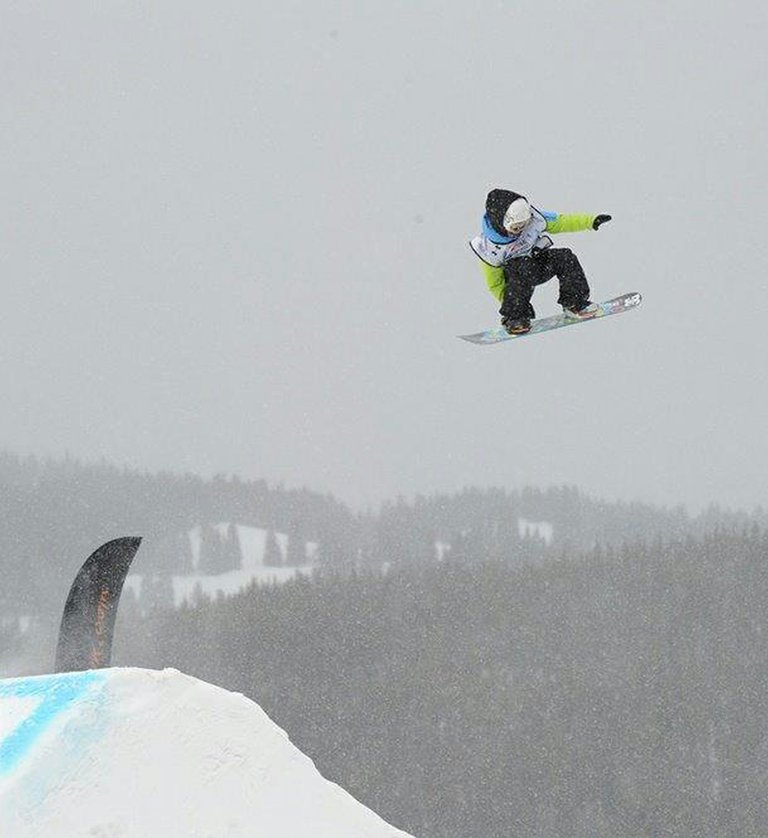 Wednesday, April 16, 2014
When Sean FitzSimons entered the U.S.A. Snowboard and Freeski Association National Championship this year, it was the fourth time the 13-year-old snowboarder from Hood River competed in the event.
This time, however, FitzSimons did something he hasn't done before at the National Champs: He won. Twice.
FitzSimons took the gold in the 12-13 age group for both the slopestyle and the 22-foot superpipe events at the competition in Copper Mountain, Colo., earlier this month, beating out over 60 regional qualifiers from around the country in each contest. The national competition is "the largest snowboard and free skiing event on the earth," according to its website.
Sean, who is the son of Mike and Jen FitzSimons, said he was definitely pleased with the result.
In the Next issue
High school freestyle skier Hannah Bergemann adds three national titles to her collection.
"It felt really good to win," he said. "I was really happy."
Not only did FitzSimons take first, but he enjoyed a respectable lead over his opponents in a sport where winners and losers are often separated by mere tenths of a point. FitzSimons said he scored a 79 in pipe — a result he estimated was a full point ahead of the next-best score. In slope, FitzSimons scored an 87, which he said was about four points better than the second-place finisher. The tricks he landed — including a back 720 to front 720 — weren't bigger than other competitors, he explained, but his execution of the tricks paid off.
FitzSimons has been snowboarding since he was four years old and has been competing at the national level since he was 10, but FitzSimons had no chip on his shoulder going into the National Champs.
"I was pretty nervous," he admitted. "It was my biggest event of the season."
FitzSimons spent approximately a week in Copper Mountain, where he mingled with other skiers and snowboarders when he wasn't competing. He attends the prestigious Windells snowboarding and free skiing academy in Brightwood as well as raced in the USASA Hood Series, and said he recognized many of his fellow competitors at the National Champs.
"It's really fun, he said of the event. "You get to meet a bunch of new friends and see old friends."
FitzSimons, who attends seventh grade at Hood River Middle Schools, says he also enjoys skateboarding, lacrosse, and kiteboarding when the snow isn't flying, but plans to continue snowboarding throughout high school and hopefully into college as well.