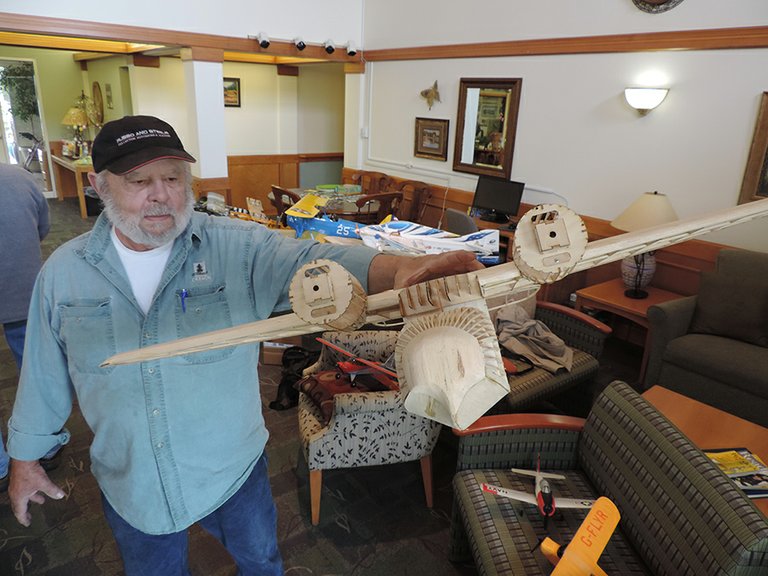 Wednesday, April 30, 2014
The high-ceilinged lobby of Providence Down Manor retirement living center had the look of a mini-airport on April 18, with dozens of small aircraft on the ground and, in some cases, in the air.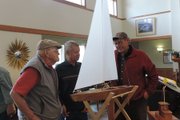 Columbia Gorge Aeromodelers members Al Hawkins, Dave Hmiel, Chris Christopher, Chuck Weatherly, Roy Pettit, Stewart Fletcher and Zed Ruhlen put on a model display at Down Manor on April 18.
More than 40 models were displayed, plus beautiful scratch-built RC boats by Stewart Fletcher. Chris Christopher of Hood River showed and explained videos of flying on his iPad.

Pettit and Ruhlen flew quadcopters, helicopters, and Vapors in the two-story commons area; it was too windy to fly outside. Coffee and cookies were provided by Down Manor.

The event was organized by Tom Yates of Down Manor and Roy Pettit of CGA. Down Manor residents turned out and learned about RC aircraft (and water craft).