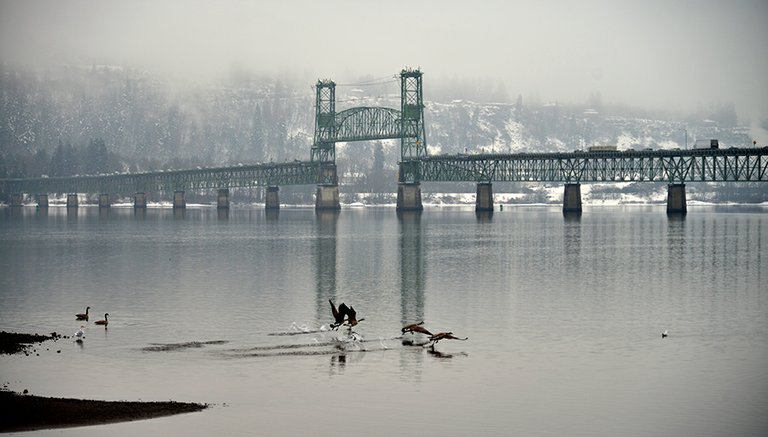 Wednesday, December 3, 2014
Hood River Bridge customers are advised that beginning Jan. 1, 2015, the discount for purchasing convenience tickets (ticket books) will be discontinued due to increased handling costs. A book of 20 convenience tickets will be available for a purchase price of $20. Tickets purchases may still be made in the Port of Hood River office by Visa, MasterCard, cash or check. Purchases at the tollbooth can only be made by cash or check. Tickets purchased prior to Dec. 31, 2014 will continue to be honored.
Also beginning Jan. 1, the electronic tolling ("BreezeBy") discount will be reduced from $6.67 to $5 on a $20 purchase. Essentially, this means that in January, a crossing for BreezeBy users will cost 80 cents instead of the current 75 cents. This reflects a CPI increase over the prior three years.
The port originally made the decision to reduce the BreezeBy discount during budget planning in the spring of 2013, but did not implement it until now, according to Port Finance Manager Fred Kowell.
BreezeBy applications are available at the tollbooth, at the port office, and on the port's website at http://www.portofhoodriver.com/bridge/index.php. The first transponder per household will remain free of charge. Additional transponders added to accounts must be purchased.
If you have questions, please call the port office at (541) 386-1645.