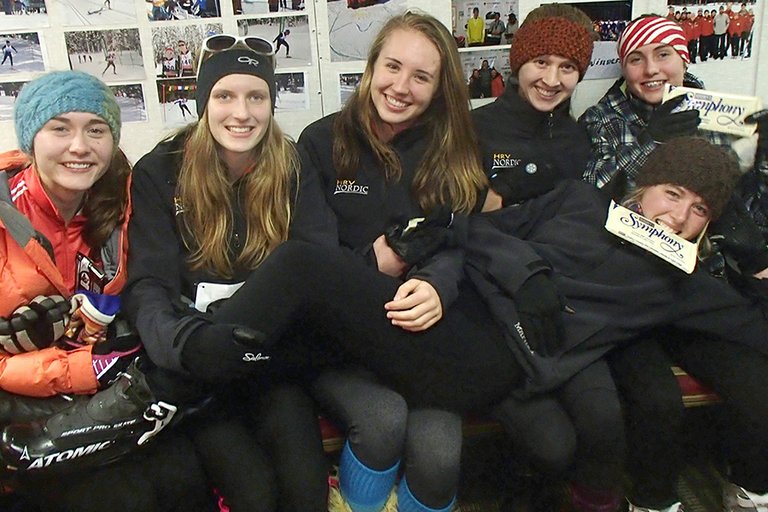 Wednesday, February 5, 2014
Fresh snow, a smaller than usual field of racers and familiarity with the hilly course at the Mount Hood Meadows Nordic Center worked to the Hood River Valley High School Nordic teams' advantage Friday night, as both boys and girls teams made clean sweeps of the competition.
Many central Oregon skiers in the Oregon High School Nordic Organization league passed on the race, allowing the HRV team a clear path to the top positions in the race, held at twilight Friday night.
The HRV boys squad powered through the course and claimed the top seven positions out of the field of 26 racers, led by Juho Muhonen in first (13:36), Sam Wiley in second (13:40) and Daniel Fischer in third.
The HRV girls finished with a solid win as well, claiming positions two through six to take the team win in the order of Delia Dolan(18:53), Denali Emmons (19:18), Lauren Robinson, Daisy Dolan (19:50) and Miranda Starr (20:09)
Next up for the high school racers is a "hot pursuit" formatted race at MHM Nordic Center Feb. 8, which means racers complete a 3K Classic stage, change boots, skis, and poles halfway through and finish with a 4K skate race.