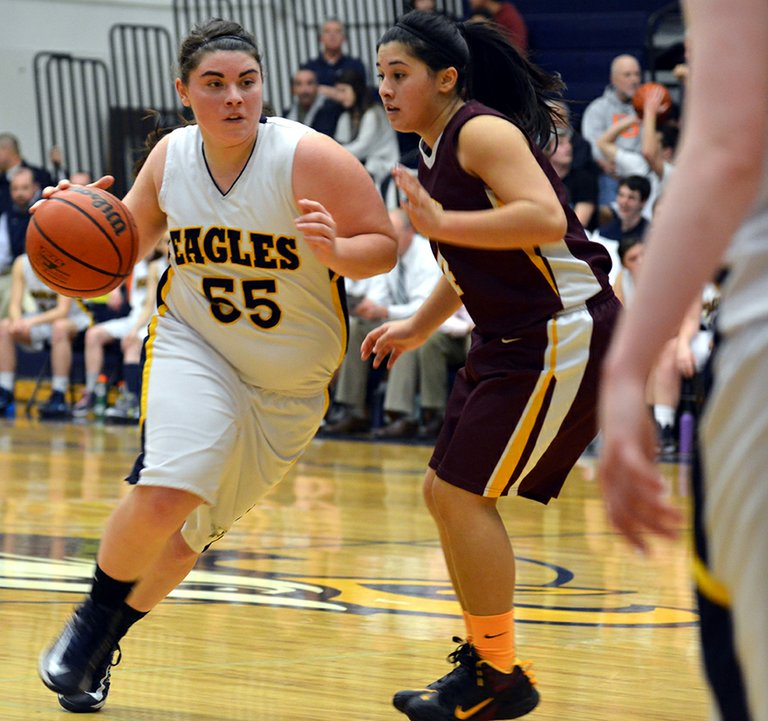 Saturday, February 8, 2014
Jestena Mattson had a team-high six points and Kainalu Bailey had five to lead the Hood River Valley High School varsity girls basketball team in a low-scoring 54-21 home loss Tuesday against the 15-2 Eagle-Indians from The Dalles. The loss is the second-straight 21-point output for the Eagles, who have struggled to find much of an offensive rhythm thus far.
The girls looked to rebound from the loss with another home game Friday vs. Pendleton (results not available as of press time), to which the Eagles lost by more than 40 points last month in their league opener. They follow with a three-game road stretch at Hermiston, The Dalles and Pendleton before returning home Feb. 21 vs. Hermiston and Feb. 25 vs. The Dalles.
The Dalles-Wahtonka varsity boys basketball team broke a five-game losing streak Tuesday with a 52-35 win over Hood River Valley High School. Parker Kennedy had a team-high 11 points for the Eagles in a game that was closer than final score reflects — at least for the first half. The Eagles shot 11 of 19 in the first two quarters and held a 28-27 lead at halftime. A second half plagued by turnovers and off shooting — including a zero-point third quarter — for HRV resulted in a lopsided 25-7 scoring deficit that allowed the Eagle-Indians to cruise to victory. TDW's Zach Nerdin played a large role in his team's comeback, as he finished with a team-high 22 points and 12 rebounds.
The Eagles, now 0-17 on the season, traveled to Pendleton Friday night and host Hermiston 7 p.m., Feb. 11 in their next Columbia River Conference match-up.