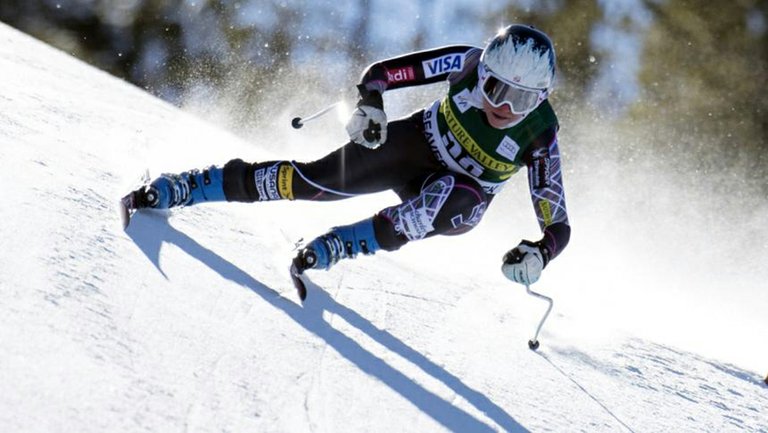 Saturday, February 8, 2014
Anyone who has been involved in the Cooper Spur Race Team program over the years will have an extra reason to be excited about the upcoming Winter Olympics. For the first time in its 36-year history, one of CSRT's own young speed demons will race on the world's largest stage as a member of the U.S. Ski Team. Although she grew up in the Portland area (a 2010 graduate of Canby High School), Jacqueline Wiles got her start at ski racing on Mount Hood as a member of the CSRT, which she was a part of for about seven years during her childhood.
Labeled a U.S. Ski Team "young-gun," Wiles, 21, had a breakthrough year in 2013, vaulting herself into the spotlight by winning the U.S. Alpine Championship and the NorAm Super G title and scoring two top-10 finishes at the World Junior Championships. Her dreams of racing in the Olympics came one large step closer to reality last month when she was named to the Olympic team, to compete in downhill and super-G events, which are scheduled for Feb. 12 and 15.

"It has been a big dream of mine ever since I was little," Wiles said. "It's a huge step for me and I'm really excited about the future."
In a message to her fans and followers, Wiles explained how she got to where she is today.
"Born and raised in the great Pacific Northwest, I grew up skiing on Mount Hood. Weekend trips to the mountain became a regular activity for our family. My older brother and I loved it so much we had to join a program. The local race team was cheaper than getting basic lessons and from then on I never looked back."
For several years, that "local race team" was CSRT, which has long provided Mount Hood skiers with a framework to help cultivate talented young skiers into next-level racers. One of many former coaches who helped her along the way was Hood River resident Dan Bubb, who says he remembers Wiles well.
"She was a go-getter from day one," he said. "I could tell she was different than the others. She was focused and dedicated and worked very hard. It's so cool to see her come so far, and I can't think of a more deserving person than her."
Wiles was one of nine women named to the U.S. Olympic Alpine Team. She joins teammate Laurenne Ross (Klamath Falls) in representing Oregon at the Games.