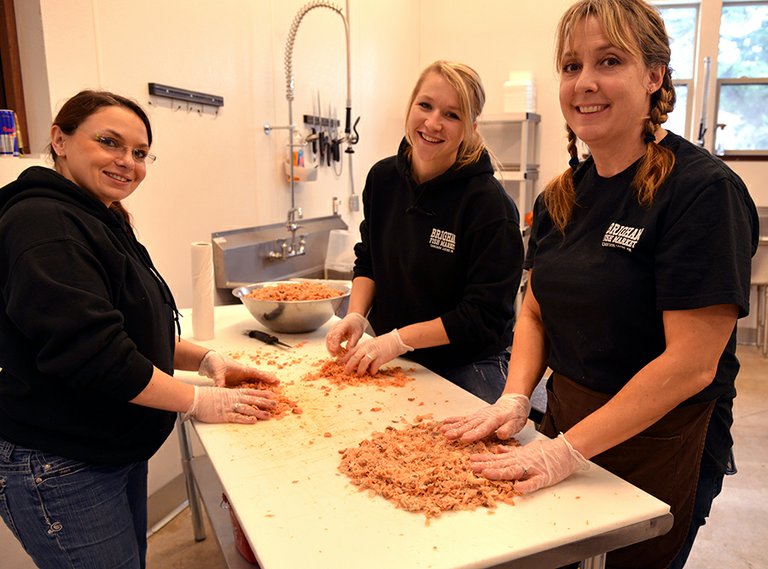 Saturday, February 22, 2014
CASCADE LOCKS — Family tradition moves upland in the latest commercial venture in Cascade Locks, the long-awaited Brigham Fish Market, near the west end of WaNaPa Avenue.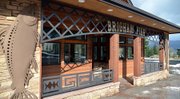 Shop owners are Kim Brigham Campbell and her husband, James Campbell, and Kim's sister, Terrie, oversees the fishing. All are members of the Confederated Tribes of the Umatilla Reservation, and their families and ancestors have been fishing the Columbia for centuries, including on
platforms next to Thunder Island, the distinctive landmark visible from the market. Now the family's local catches and those of fisherfolk from farther away are available in the 1,900-square-foot shop, which opened Feb.8.
Our Gorge
Look for fresh sturgeon and spring salmon in the spring, steelhead sockeye and summer chinook in summer, writes Eileen Garvin in an article on the Brigham family and its market in the spring edition of The Gorge magazine, which hits the newsstands March 5; in summer, the Brigham family will be found riverside, just steps away from WaNaPa, scooping their nets into the river and bringing fish to market in the freshest possible way.
"This is the fulfillment of a dream," Kim Campbell said.
The fresh catch this time of year is Columbia sturgeon, but filets of Columbia River sockeye and chinook salmon, and Alaska sockeye, and Alaska halibut are iced and ready for purchase. Also for sale are smoked sturgeon and salmon, and Campbell's salmon dip and chinook salmon chowder.
Brigham Fish Market is one of two new businesses to open in recent months in Cascade Locks, along with Thunder Island Brewery, located a short distance away (accessible via Marine Park vehicle entrance) at the west end of the Port complex. Next door to the fish market is a soon-to-open espresso stand.
Campbell said the response from the community has been excellent.
"It's almost surreal; kind of like we're still in a dream," she said. "With the help of the community and our friends and family, I don't feel like I've been alone in this."
Currently the store is retail only, though Campbell said long-term plans include an outside patio with seating. As it is right now, "many customers come in and stand and eat," she said. That's in part because customers can sample many of the offerings in-store. Winter hours are Wednesday-Sunday, 10 a.m. to 6 p.m. Campbell expects to be open seven days a week during the summer.