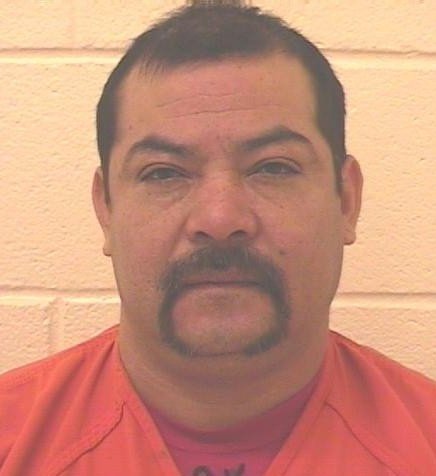 Saturday, January 4, 2014
A Hood River man has been charged with sexual abuse and attempted sexual abuse after being accused of inappropriately touching and attempting to touch underage girls.
Ramon Perez Navarrete, 43, of Hood River, was arraigned in Hood River County Circuit Court via video feed Thursday on one count of first-degree sexual abuse and three counts of attempted first-degree sexual abuse for a series of incidents that is alleged to have occurred between Oct. 1 and Dec. 30 of 2013.
Navarrete is accused of attempting to touch, and in one case, succeeding in touching the private parts of two girls "by forcible compulsion," one of whom court documents identified as under 14 years of age. Though the age of one of the girls was not explicitly stated, Hood River County Deputy District Attorney Carrie Rasmussen noted that the two victims were "of a similar or same age range."
Rasmussen asked Judge Paul Crowley to hold Navarrete on $5,000 cash bail in light of the current charges as well as a 2005 felony charge in Hood River County Navarrete received for the manufacture and delivery of a controlled substance.
Crowley noted there was also an immigration hold on Navarrete, and warned him that even if he were able to post bail, Navarrete "most likely would remain in custody with the federal government." Navarrete lives in the Hood River area and he told the court he is employed at Hood River Juice Company.
Crowley agreed to the $5,000 cash bail and also ordered Navarrete to have no contact with the named victims, to have no contact with any residents of the Gorge Trailer Park at 1823 Cascade Ave., and to not consume or possess intoxicants "based on prior conviction for a felony drug offense."
If convicted, Navarrete could face a mandatory minimum sentence of 75 months in prison for the first-degree sexual abuse charge, and a maximum of five years in prison for each attempted first-degree sexual abuse charge. Both charges are felonies. Navarrete is next scheduled to appear in court no later than Jan. 14.