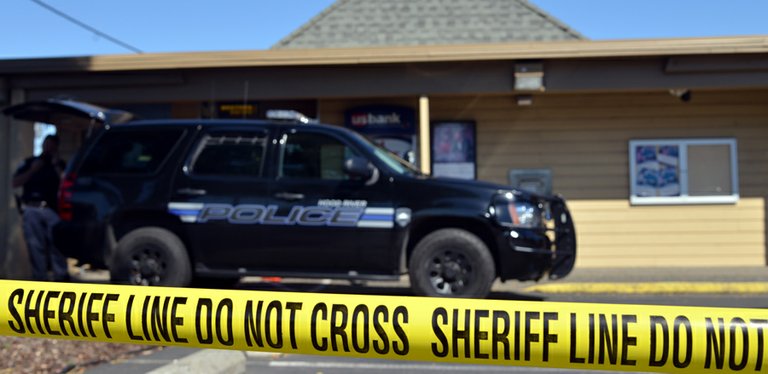 Saturday, January 4, 2014
There were plenty of fish in the river but regional water supplies were far from plentiful in 2013. Those are just two highlights of news in the Hood River News in the second half of the year. Here is a summary of events covered from July to December 2013, with a few updates. (Part I ran in the Jan. 1 edition.)
JULY
Major Creek Fire, near Lyle, Wash., burned 150 acres, and earned the distinction of the first major fire of the 2013 season.
UPDATE: While the Gorge remained dangerously dry for most of the summer, only one other major wildland fire occurred during the summer and fall: August's Government Flats fire in Wasco County near the Hood River County line.
In Cascade Locks, weight restrictions began on Bridge of the Gods, the Port of Cascade Locks-owned link across the Columbia River to Washington.
Structural concerns nearly led to a closure of the bridge, but Port and city officials worked with state and federal transportation authorities to allow limited truck traffic while $1.26 million in repairs were made to strengthen the span.
UPDATE: Bridge of the Gods' original 80,000-pound weight limit was restored in late December.
Irrigation districts in Hood River County warned residents to be alert to potential drought conditions for the rest of 2013. Local fire officials issued precautions to homeowners to create defensible space around their homes.
UPDATE: While fires were few in 2013 and orchardists enjoyed good harvests, the year ended with a snowpack that is 26 percent of normal, raising concerns over dry conditions and water availability in 2014.
AUGUST
The $4.8 million Urban Renewal project on State Street started in earnest between Front Street and Sixth (with some work between Sixth and Seventh). New sewer and water lines, street surfaces, sidewalks and streetlights are planned, along with a public restroom at Third and State, among the improvements. Also, all overhead utilities will be put underground.
Parking on State has been eliminated during the project, which will also feature a raised sidewalk on the south side of State between Second and Front streets.
Completion is scheduled for May.
Hood River search and rescue workers did two searches in July and August for bodies of people who died on Mount Hood while climbing, and Sheriff Matt English told the Board of Commissioners he's concerned about the long-term fiscal impact of an increasing number of rescue responses on the mountain as well as other trails and recreation areas in the county.
Julie Garcia-Ramirez took office as the first Hispanic person to serve on the Hood River County School Board of Directors. Also new to school board: Dr. David Russo.
Several significant school administration changes happened: Dan Goldman became superintendent, Erin Lolich was hired as the new instructional services manager, Saundra Buchanan became the new finance manager, Kevin Noreen started his second year as human resource manager, and Rich Polkinghorn was named interim Hood River Valley High School principal, after former principal Karen Neitzel left for a job in Hawaii.
Students and volunteers completed the largest mural ever painted in the county (and likely for the Gorge), at Wy'east Middle School. Located on the west side of the stadium, the mural presents an alcohol/drug/tobacco abuse prevention message, and was designed by Health Media Club students, with assistance from artist-in-residence Alison Bell Fox of Portland, who attended HRVHS and Parkdale School.
Government Flats Fire damaged over 11,000 acres south and west of The Dalles. Crews from throughout the Gorge responded. Several structures were damaged in the fire.
SEPTEMBER
On the morning of Sept. 12, Timothy Bryan Glenn of Hood River held up U.S. Bank on the Heights. He escaped on foot with less than $1,000 in cash, and eluded searchers who fanned out throughout town and to nearby Indian Creek ravine.
The bank is located a short distance from two schools, and by late morning all schools were in lockdown, meaning students and staff are kept inside and no one is allowed in or out.
Glenn was arrested four days later at his home in Hood River. Detectives were helped by a neighbor who saw Glenn stash a wig and other objects tied to the holdup.
According to Hood River County District Attorney John Sewell, who prosecuted the case, Glenn entered the bank the morning of Sept. 12 disguised in a wig and a fake beard and presented a note to teller Jessica Wendt, informing her he had a gun and wanted money.
Sewell said Glenn made off with $892 in cash and fled down Indian Creek Trail before making his way through downtown Hood River and returning to his apartment behind Subway on N. 20th Street. He said a witness statement as well as "a video from the Walmart store that showed Mr. Glenn purchasing the wig in question led to his identification and ultimate apprehension" on Sept. 16. Sewell added that over $200 in cash was also found at Glenn's residence.
UPDATE: Glenn pleaded guilty to second-degree attempted robbery and was sentenced to three years in prison at a hearing in December.
Work was completed on the shift of the runway at the Hood River Airport.
Port of Hood River had been ordered by the FAA to move the runway 300 yards east. Phase one of the project, in 2012, was closure of Orchard Road to make room for the relocated airstrip.
Health clinics run by Hood River County Health Department were opened at Cascade Locks School and Mid Valley Elementary, one day each week.
On Sept. 23, a bomb threat emptied Hood River Valley High School. Buses were scrambled and students were sent home four hours early. Police, sheriff deputies and Oregon State troopers responded, but no device was found, and school resumed normally the next day.
OCTOBER
Full Sail Brewery expanded into the former Dakine building, immediately east of the brewing operation on Columbia Street. The expansion provided for three main company functions: offices, consolidated warehouse space, and a new "box plant" for packaging to be done in-house.
The work was chronicled in a new occasional series in the Hood River News, "Progress Report."
(Subsequent Progress Report stories were on Mt. Defiance Cold Storage in Odell and Vagabond Lodge in Hood River. Look for future Progress Reports on Pistil, the Union Building and Western Antique Aeroplane and Automobile Museum.)
UPDATE: Full Sail started up its box plant in late December, and in January is still completing the remodel for warehousing and offices. Changes also will involve moving Full Sail's warehousing out of the waterfront building formerly known as the Expo Center.
Hood River Library celebrated its 100th year, with a "Great Gatsby"-themed party Oct. 11.
The library organization was founded in 1912, and the original Carnegie Library building was built in 1913.
Port commissions for Hood River and Cascade Locks met together for the first time Oct. 9, at Cascade Locks City Hall, and pledged greater cooperation, including inviting other Gorge port authorities to work with them on sharing ideas and resources, and engaging in state and federal lobbying efforts.
Thunder Island Brewing Company opens in Cascade Locks, the seventh brewery in Hood River County. Owners and brewers Dave Lipps and Dan Hynes are working out of Port-owned space but hope to find a permanent home sometime by 2015.
An armed robber held up Comfort Suites on West Cascade on Oct. 11, getting away with cash from the till after brandishing a handgun and what appeared to be a bomb. The suspect zip-tied the wrists of the one employee on duty before escaping. The employee was not physically injured.
UPDATE: The case is still open.
Citing an unwillingness to "kick the can down the road," U.S. Rep. Greg Walden of Hood River voted against a bill on Oct. 16 which ended the 17-day federal government shutdown and prevented the nation from potentially defaulting on its debts.
The bipartisan bill, which temporarily funded the federal government and allowed it to continue borrowing money, passed with an 81 percent majority in the U.S. Senate and a nearly two-thirds majority in the House of Representatives.
Walden was the only member of the Oregon Congressional delegation to vote against the deal.
When the Port of Hood River had new deck panels installed in 2004, they were supposed to last a generation. Now, less than 10 years after that $6.7 million project, the port is embarking on another project to repair those same deck panels that are cracking at their welds, leading to a potential safety hazard.
The port began performing test welds on the Oregon side of the bridge to determine the best course of action for repairing the deck panels. Port Executive Director Michael McElwee explained that the deck panels on the Oregon approach just north of the toll booth are cracking near the tire travel area on the bridge. The cracked welds cause a distinctive "clack-clack" nose when vehicles drive over the bridge.
The Port of Hood River Commission has approved the use of new transponders associated with the Hood River bridge electronic toll system. The new transponders may be transferred between different vehicles using the same account. A revised policy was to go into effect Jan. 1: for new BreezeBy accounts, the first transferrable transponder is at no cost.
Additional transponders will cost $30. The new policy eliminates the provision for free transponders; existing accounts must purchase additional transponders after Jan. 1.
Existing BreezeBy customers do not need to replace transponders currently in use; however, if the new transferrable transponder is desired, the customer can turn in their existing transponder and pay the difference of $15. (For details call 541-386-1645.)
NOVEMBER
Oregon legislators Sen. Chuck Thomsen and Rep. Mark Johnson both announced plans to run for re-election. The Republicans both live in Hood River.
Odell orchardist Jacqueline Alexander announced plans to build a new factory in Cascade Locks, on Port of Cascade Locks property just north of the Bear Mountain Forest Products plant.
The Puff Factory would use a unique freeze-drying process to create healthy snack foods out of pears, apples and other products.
"It will be a one-of-a-kind facility in the United States, using local food, a local resource," said Dr. Quinyue Ling of the Oregon State University Food Innovation Center in Portland, which is working with Alexander to develop the plant. Alexander is awaiting word on funding partnerships; possibly from Chinese investors who visited the site in November.
Hood River County Planning Commission voted 6-1 against an appeal from American tower Corporation to build the 140-foot cell tower disguised as a fir tee on the west side of Hood River.
ATC's original application called for a 165-foot tower to be built not far from the Westside Community Trail on a section of private land located between Fairview Drive and Rocky Road near the edge of Hood River's urban growth boundary. County planners had ruled the proposed tower to be "visually incompatible" with the surrounding area and ATC subsequently shaved 25 feet off its height.
"Biologists are 'cautiously optimistic' about the year's big returns of fall chinook to the Hood River," noted a Nov. 20 headline.
According to the fish counter at Bonneville Dam, 952,879 adult fall chinook have passed over the dam this year, well above last year's total of 350,065. The 2013 total also walloped the 10-year average for adult fall chinook at Bonneville, 388,693.
Ten-thousand plastic fruit bins were destroyed in a nighttime fire Nov. 25 at the Diamond Fruit Growers facility at AGA Road and Odell Highway. The financial impact is $1.3 million.
Firefighters from throughout Hood River County responded and spent most of the night quelling the fire and keeping power lines safe. Power was cut off in Odell for about two hours as a precaution. No one was hurt in the fire, but several neighboring homes as well as vehicles and a boat were damaged.
UPDATE: At press time, the case is still under investigation.
Anyone with information that could assist investigators is asked to call the Hood River County Sheriff's tip line, 541-387-7077.
DECEMBER
A new subdivision may be coming to Hood River, pending city approval.
The development, which is referred to as the Sieverkropp 3rd Addition Subdivision, is to be located on the Heights in a section of fallow land that abuts a current development in the Pacific Avenue area, a couple blocks west of Horizon Christian School. It will be roughly bound by the city limits to the west, and by Cameo Drive to the south.
The 23.97-acre development will feature 100 lots on land zoned Residential 1 and Residential 2, according to plans submitted to the city.
Hood River Lions foundation issued 10 grants totaling $48,912 to local nonprofits and government agencies. The foundation gifts are made possible by a $1 million anonymous donation made in 1999 by someone who asked Lions to use them in ways that would improve the quality of life in Hood River.
Recipients this year include: Opportunity Connections, Hood River Police Department, Hood River County Christmas Project, Hood River County Commission on Children and Families, Boy Scout Troop 378, Hood River County Sheriff Department, Hood River Leos, Hood River Community Education, and Hood River Tennis Courts Association.