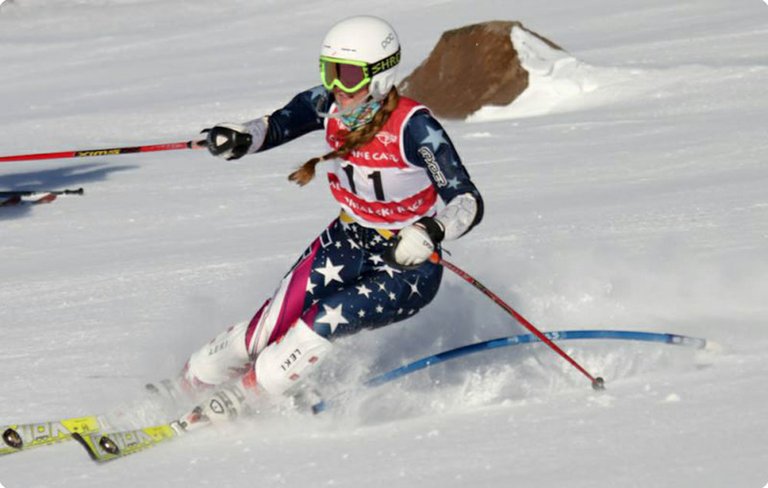 Wednesday, January 8, 2014
Lucy McLean and Austin Keillor were a cut above the rest Saturday at the 24th annual Christine Cato Memorial Race at Timberline Ski Area. The two Hood River Valley High School varsity ski team members posted the fastest times of the day to claim first place for the boys and girls among a field of nearly 350 slalom racers from across the state. The Cato race is the first of the season for the Eagles, who return to competition after winning dual Mt. Hood League titles last year.
McLean, a junior looking to defend her Mt. Hood League overall champion, won the event for the third year straight, with a blazing 31.53 run down Timberline's Magic Mile run. Keillor posted a 30.64 run to win the boys heat and set a benchmark for what promises to be an exciting season for the junior racer who took last season off of high school racing to race in the U.S. Ski and Snowboard Association.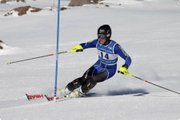 Due to the large number of competitors, each racer only got one run down the course, which held up well despite limited snowpack and blustery conditions. Propelling the boys varsity team to a second-place finish overall – just .35 seconds behind winners West Linn — were team members William Lamer and Jacob Fisher. Lamer, last year's MHL runner-up, posted a time of 34.16, good enough for 11th, while Fischer was 32nd with a time of 40.21.
Girls varsity finished fourth overall, behind Jesuit, Lake Oswego and West Lynn, with Kelli Clark, Marina Levy, Sam Davies and Savannah Boersma chipping in for the team result. Clark was a respectable sixth overall (35.72) and Levy, a Stevenson High School student racing with HRVHS, was the team's third-best finisher at 17th.
Last year's MHL runner up and combined state champion, Korey Cimock, didn't race, nor did boys team members Patrick Crompton or Chase Lariza, but all are expected to contribute to the team's future success.
"Congrats to Lucy on her third Cato win, and to Austin for his first-place boys finish," coach Scott Keillor commented. "Our girls varsity team remains strong and our boys varsity team is also a major contender this year. And our JV teams also made us proud; the boys finished fourth, led by Oskar Anderson (seventh, 33.89) and the girls were seventh."
As an ice-breaker to start the next couple months of racing, the Cato race incorporates element of fun and flair into the racing atmosphere. While the cold, windy conditions kept things fairly conservative this year, racers competed with a variety of add-ons like tutus, tiaras, wild animal suits and hitchhiking gnomes. The bravest of all, Southridge's Bryce Harrington deserves mention for stripping down to a helmet, gloves and a cheetah-print speedo for his turn down the course. Not only did he survive unscathed, he put in a 34.63 run, good enough for 13th out of the field of 120.
MHSL action runs weekends through February leading up to state.
n On a side note, word has it next year's 25th annual Cato race will be the last. The race was founded in honor of 16-year-old Beaverton High School skier Christine Cato, who was killed at Timberline in 1989, when she was hit by a runaway Sno-Cat.