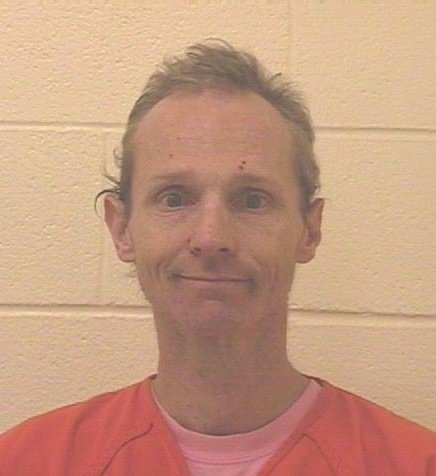 Saturday, January 11, 2014
On Aug. 19, 2009, Duane Allen Reineccius was temporarily released from the Northern Oregon Correctional Facility for a dentist appointmentwhile serving time for a probation violation on a DUII charge.
He was expected to return around noon to the correctional facility in The Dalles, but he never showed.
Now, over four years later, Reineccius is back in custody at NORCOR after turning himself into the Hood River County Courthouse Monday morning.
Reineccius appeared before Hood River Circuit Court Judge John Olson Monday morning to give himself up.
"I'm fully aware that — I mean, I know that I'm probably going to jail," he told the court. "I mean, I know what's going to happen. That's why I turned myself in."
According to court documents, Reineccius was ordered to serve six months in jail after pleading guilty on July, 9, 2009, to a DUII charge, which violated the terms of the probation he was serving for a previous DUII charge. His license was also ordered to be suspended for life.
On Aug. 18 of the same year, Reineccius' attorney at the time, Conor Sullivan, filed a motion for furlough so that Reineccius could be released from NORCOR to complete some dental work. Reineccius had been released into the custody of his mother the previous week to get a ride to the dentist, and was returned to NORCOR without incident.
According to an Aug. 19, 2009, statement from Gerry Tiffany, then a Hood River County detective sergeant, Reineccius was supposed to be dropped off at La Clinica in Hood River at 6 a.m. to wait in line for dental treatment and was expected to return to NORCOR sometime around noon the same day. (In 2013 the name of LaClinica was changed to One Community Health.)
According to the document, as the afternoon went by and Reineccius had still not returned to NORCOR, Tiffany called La Clinica and learned Reineccius had not appeared. He then questioned Reineccius' mother, who said she dropped him off at La Clinica like last time. Tiffany went to the workplace of Reineccius' brother, who reported that Reineccius had taken his 1999 Ford Ranger pickup with the intention of driving to Los Angeles, Calif., and was gone.
A warrant was requested that day by Tiffany for Reineccius' arrest and was granted by the court, charging him with second-degree escape for allegedly fleeing the custody of NORCOR.
Reineccius came back on the state's radar Dec. 4, 2013, when he was arrested in Portland for heroin possession, according to the Multnomah County Sheriff's Office, and served 25 days in jail before he was released.
Reineccius did not state in court any specific reason for why he turned himself in, but said he wanted "to get this stuff done," referring to the pending charges against him.
The court set $1,000 cash bail for the escape charge, placed a no-bail hold on Reineccius for the probation violations, and ordered him to report to NORCOR by 3 p.m. Jail staff reported Friday morning Reineccius was still in custody. Reineccius was scheduled to appear in court Friday at 11 a.m. for further proceedings.