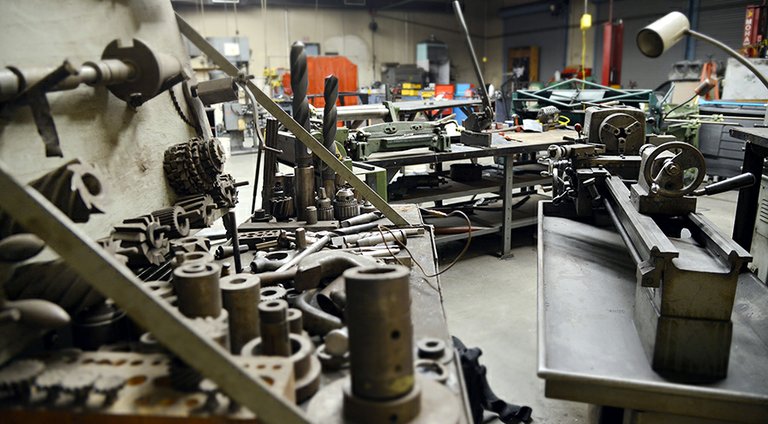 Wednesday, January 15, 2014
CTE is the new ABC.
Hood River Valley High School students interested in technical fields will benefit starting in fall 2014 by a new Career Technology Education — CTE — grant from the State of Oregon for $437,991.
HRVHS engineering teacher Jeff Blackman and technology teacher Don Schmidt co-wrote the grant request with Paul Lindberg, of Hood River, who works with nonprofits and government agencies. Blackman said the district listened to what students and employers wanted in crafting the grant request.
"We went out and we asked the community, namely the high-tech and industrial community partners, what they needed from our students and we're trying to provide that," Blackman said.
A total of 140 Oregon middle schools and high schools — serving more than 90,000 students — will receive Career and Technical Education (CTE) Revitalization Grants totaling $8.87 million,
Blackman said the HRVHS grant is specifically divided into two parts: the welding shop gets completely remade, with new state-of-the-art welding facility, and the engineering department gets new computers, 3-D printers and 3-D machines, and computer-aided milling machines, along with new Solidworks, 3-D software to design and build parts with.
Blackman said the school will start remodeling the shop areas this spring, involving the students as much as possible for redesign and have it ready for new equipment and operation by fall.
According to a press release last week from Labor Commissioner Brad Avakian and Deputy Superintendent of Public Instruction Rob Saxton, the CTE grants represent "a major expansion of career readiness investment."
"A highly skilled workforce is central to Oregon's economic competitiveness," Avakian said.
The CTE Revitalization Grant funds will benefit students, schools and local employers around the state in fields such as health care, advanced manufacturing, construction, engineering, agriculture, renewable energy technology and more.
"Oregon's competitiveness is fundamentally linked to the availability of a skilled workforce," Avakian said "This is a huge win for students and our ability to support well-paying jobs around the state. Today's announcement represents the most significant investment in career education and hands-on learning in a generation. More students will have access to 21st century shop classes and applied science, technology, engineering and mathematics instruction as a result."
The applied learning of CTE programs helps develop both academic and technical skills and contributes to a rich and relevant learning experience. Graduation rates for students in CTE programs are near 90 percent, according to the National Association of State Directors of Career Technical Education Consortium.
"As we strive to meet our state's 40-40-20 goals and better prepare our students for college and career, strong programs in Career and Technical Education are essential," Saxton said.
"This year's CTE Revitalization Grants will fund hands-on, applied learning opportunities in 140 schools all around our state and will help more of our students graduate with the skills they will need to succeed in higher education and the workforce," he said.
The CTE Revitalization Advisory Committee — comprised of representatives from organized labor, trade organizations, education and Oregon's business community — reviewed 62 applications totaling $21.6 million in requests. A diverse coalition of advocates will seek to refill the grant fund during the 2014 Oregon legislative session as part of the larger effort to ensure that every middle school and high school has access to high-quality and engaging CTE programs.
The grants build on an earlier investment by the 2011 Legislature to bring back vocational programs to 21 middle schools and high schools with an initial investment of $2 million (HB 3362). During the 2013 Oregon legislative session, a bipartisan coalition sponsored and passed legislation (SB 498) that quadrupled the initial investment to extend hands-on learning to more Oregon students.
The grant advisory committee prioritized geographic diversity and strong community partnerships with local employers in its selection of grants. In total, the 24 funded programs will leverage more than $2.6 million in matching funds from community and business partners. The business partnerships also ensure that career readiness education matches the greatest need in high wage, high growth fields.
One-third of all grant-funded projects are located in non-metropolitan Oregon counties.