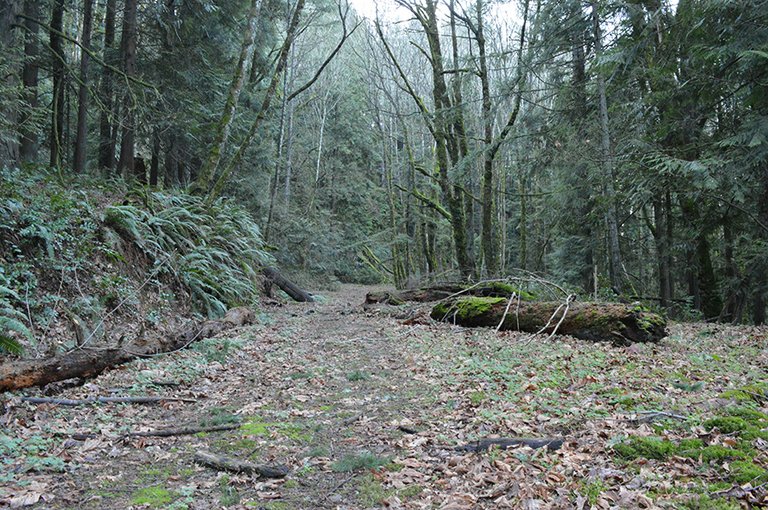 Wednesday, January 22, 2014
Marking the beginning of an end to nearly three decades of restoration efforts, the Oregon Department of Transportation is poised to start physical work this spring on reconnecting the final portions of the Historic Columbia River Highway.
ODOT has submitted a Columbia River Gorge National Scenic Area application to Hood River County Community Development to begin geotechnical work this spring on restoring and reconnecting a 4-mile portion of the HCRH between Wyeth and Starvation Creek located west of Hood River.
Port announces public meetings on Nichols Basin Trail
The Port of Hood River Commission has developed a public process and meeting schedule in preparation for the design and planning of Nichols Basin's west edge that will include a pedestrian/bicycle path, water access, and landscaping. The work will be guided by a Project Advisory Committee, and include four public meetings to obtain community input.
The first public meeting scheduled for Tuesday, Jan. 28, at 6 p.m. at the Port of Hood River conference room. This "Project Initiation" meeting will cover an overview of the project, key issues, project objectives, and public comments.
When it was first completed in 1922, the Columbia River Highway provided an uninterrupted route for motorists to travel from Troutdale to The Dalles. An engineering marvel, the highway was crowned the "King of Roads."
By the 1950s, though, demand for a faster water-level route through the Columbia River Gorge resulted in the abandonment of much of the HCRH. Some of the highway's most iconic features, including the tunnel through Mitchell Point, were dynamited to make way for Interstate 84, leaving orphaned sections of the road to fade quietly into the mists.
After the establishment of the CRGNSA in 1986, the Oregon State Legislature tasked ODOT with restoring and reconnecting 73 miles of the highway between Troutdale and Hood River. Today, all but 10 miles of the reconnection has been completed.
What remains is a fragmented portion of the highway that starts just west of the Wyeth trailhead and runs 10 miles before terminating west of Hood River County's Ruthton Park. At some areas, like Viento, the highway is intact. In others, the highway now lies dormant under a verdant blanket of moss. And in some places, it's difficult to tell a road ever existed here.
ODOT won't tackle the final 10 miles all at once, but will restore and rebuild the highway in segments starting with the four miles between Wyeth and Starvation Creek, which will be used as a hiking and biking trail.
According to Kristen Stallman, Columbia River Gorge National Scenic Area coordinator for ODOT, preliminary geotechnical work on this segment will start this spring and is needed to analyze the subsurface conditions of the highway.
"Any place we need a wall or structure, we need to know what's underground," she explained, "and that's what this application is for."
ODOT's application to county planning calls for digging 48 test pits, drilling 58 boreholes, constructing 4,000 linear feet of temporary access roads, and the felling or limbing of up to 80 trees. Work is expected to commence this spring and be completed by the fall, with construction to start in spring 2015. Stallman said a 1.25-mile segment from Starvation Creek to Lindsey Creek is expected to be open by 2016. Construction on the section from Lindsey Creek to Wyeth is slated to start spring 2016, with estimated completion in spring 2017.
The project will include creek bridges, waterfall viewpoints, and interpretive signs and will restore the pavement of the old highway wherever possible, according to Stallman. ODOT documents estimate the total cost for the 4-mile segment — including design, engineering, construction, and a "sizable" contingency — at $20 million, which Stallman said has been primarily funded by federal and state grants.
The final stretch to Hood River will be more expensive and complicated to build, mainly due to the construction of a new tunnel through Mitchell Point, which will replace the old structure that was dynamited into oblivion during the 1960s. Completion of this segment is likely several years away, although Stallman said she hoped to have engineering and funding secured for the remainder of the project by 2016.