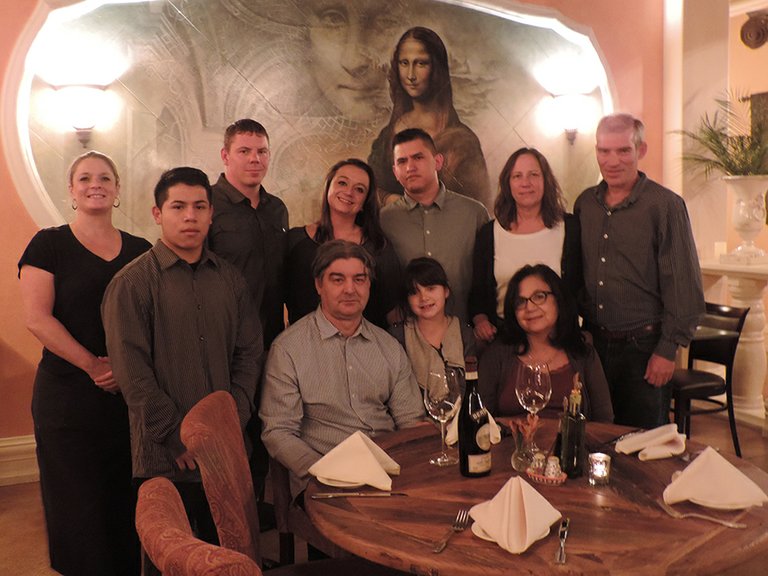 Wednesday, January 22, 2014
The Romuls rotation is complete.
The restaurant, in the historic Paris Fair Building at Oak and Fourth streets, was founded in The Dalles 10 years ago by Romul and Lillie Grivov, and expanded to Hood River in July 2012.
It is now two separate establishments that share a name.
The Grivovs sold their original restaurant, Romuls East in The Dalles, in September. The Dalles restaurant still bears the Romuls name, but the Grivovs have no further connection to it.
"The misunderstanding comes up a lot," said Romul Grivov, 53, since opening the Hood River restaurant. "We wanted to keep the tradition as it has been in The Dalles.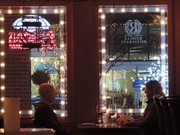 "I wanted to be in Hood River for years," he said. "There is no way to describe how we feel about being in Hood River. It is like everybody is family.
"People here understand about culinary things, and people love to cook and they like to enjoy good food," said Grivov, who was born in Bulgaria, and lived in a variety of places in Europe, including Greece, before coming to the U.S. 34 years ago. He's been in the Gorge for 25 years.
Romuls' menu reflects Grivov's Greek heritage and his affection for Italian cuisine, but he calls it "European cuisine," emphasizing that the dishes of one country or region often have much in common with other areas of the continent. For example, the pomodoro sauce: Each use of tomato is different, and in Romuls' case, the tomatoes are roasted.
"We serve Old World cooking," he said. "It's really comfort food from the Old World, and we like to provide a comfortable place to come get a good meal, and feel like you will be treated like family. When you go out for a meal in a restaurant you want to enjoy yourself in a nice surrounding, yes? Otherwise, you could just stay home.
"This is a family restaurant," he said. "Everything is from family." Lillie, the main cook, has perfected the Grivov family recipes.
"Even our French fries are unlike anyone else's: We pan fry them and add feta cheese," Romul said.
The restaurant and adjoining bar area have room for 70 diners, with another 12 on the patio. Grivov said the restaurant welcomes large groups and claims it is capable of serving 25 diners, off the menu, simultaneously. The Hood River restaurant is about the same size as The Dalles, and both locations are centrally located in the cities' downtowns.
"We are very happy people have been so supportive. The tourists like us, and we try to serve the people of Hood River. We have many customers from here who regularly came to The Dalles, and they are happy now they don't have to drive over."
Grivov said he wants to sustain the tradition established in the space by the previous restaurant in the Paris Fair building, Annz Panz. "People have very good memories about the restaurant Carrie (Nelson) created here, and we respect that."
Grivov said Romuls serves vegan and gluten-free dishes, and can prepare dishes to order. Year-round they purchase local organic garlic and in season, they try to use locally grown ingredients as much as possible.
"We love the (Gorge Grown) farmers market," Grivov said. "It is one of the best things around here, and we get our mushrooms and our tomatoes and onions and many other things there."
In addition to Lillie, the Romuls family includes daughters Marian and Jackie, and Jackie's husband, Jerrett Bray. Their daughter, Isabella, 7, helps in the dining room and is "the new face of Romuls."
Then there are server/managers Jill and Steve Monier, and Emmy DiGennero. Grivov said he credits his success to people like the late Steve Martin of Martin Management Company in The Dalles, who helped him get his start at Baldwin Saloon, and Leonard Cooper of the old Casa del Rio restaurant in The Dalles, where Grivov got his start 17 years ago. He and Scott Monier worked at at Casa del Rio, and Grivov worked with Jill Monier at Cousin's.
"Everybody here at Romuls is from the beginning," he said.
n
Romuls, 315 Oak St., is open from noon to closing.