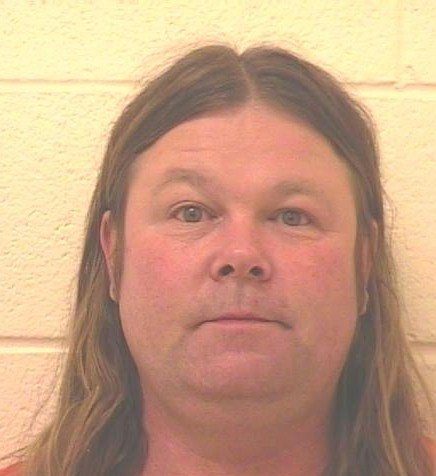 Saturday, January 25, 2014
A Hood River man is facing two felony and three misdemeanor charges after allegedly raping an underage girl in Hood River County Jan. 19.
John Gale McCafferty, 42, was arraigned before Judge John Olson in Hood River County Circuit Court Thursday morning on felony charges of first-degree rape and first-degree sexual abuse as well as misdemeanor charges of contributing to the sexual delinquency of a minor, third-degree sexual abuse, and fourth-degree assault.
McCafferty is accused of having sexual intercourse with a girl under the age of 18 by "forcible compulsion," as well as causing physical injury to the victim during the act. The state defines "forcible compulsion" as either the use of "physical force" or "a threat, express or implied, that places a person in fear of immediate or future death or physical injury to self or another person" as well as "fear that the person or another person will immediately or in the future be kidnapped."
Brian Starns of the Hood River law firm Morris, Smith, Starns, Raschio & Sullivan was appointed as McCafferty's attorney. McCafferty told the court his income was less than $2,000 a month and was comprised of "Social Security Disability."
Olson offered Deputy District Attorney Carrie Rasmussen the option to read the probable cause statement — which gives specific details about the alleged incident — off the record. Rasmussen deferred to Starns, who silently read the probable cause affidavit, which he noted was filled out "apparently by [Detective] Mike Martin of the Hood River Police Department." Starns waived "any recitation on the record" of the probable cause affidavit.
While Starns was silently reading the affidavit, McCafferty could be heard saying, "Yeah, this is all just crazy," before Olson interrupted him.
"Hold on a second, Mr. McCafferty, hold on," Olson said. "Your lawyer is reading something and I'm sure he doesn't want you talking, given how serious these charges are and that we're recording."
"Okay, sorry," McCafferty replied.
Rasmussen requested McCafferty be held on $6,000 cash bail and have no contact with the named victim in the case as well as any children under the age of 18.
"What about my own children?" McCafferty asked.
"I'm going to place a no-contact order with all children, but we can revisit that later, Mr. McCafferty," Olson replied.
McCafferty's next court date is scheduled for Feb. 5. If convicted, McCafferty faces a mandatory minimum sentence of 100 months in prison for the rape charge and 75 months for the first-degree sexual abuse charge.