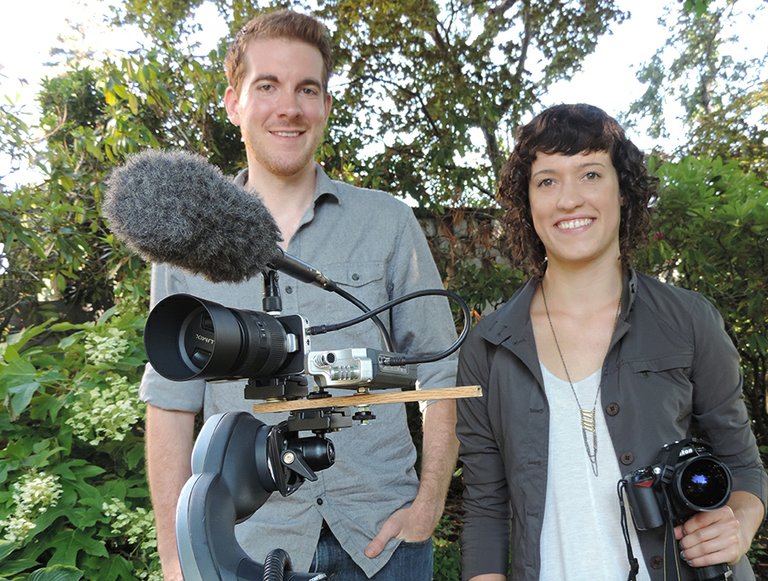 Tamara Logsdon and Tyler Hulett are taking the long view with their Kickstarter campaign.
Logsdon, a 2007 Hood River Valley High School graduate, and Hulett, a cancer immunology doctoral student, are looking to expand what they can do in their "serious hobbies" of photography by raising funds via Kickstarter.com/Discover Oregon.
Their campaign expires July 24, and so far they have raised about 10 percent of their $5,000 goal.
Hulett and Logsdon want to purchase a camera and other equipment that will help them create even better time lapse nature footage than can be found at their website, Discover Oregon (discoveroregon.org).
They have already posted two short films and hope to create longer works that display the splendor of Oregon and preserve it for future generations.
The kickstarter.org narrative describes Discover Oregon as "Interwoven time-lapse and real-time film of Oregon's landscapes, plants, and wildlife in feature-length cinematic high definition."
With Kickstarter, individuals pledge donations to a project, with rewards provided in return for donations. With Discover Oregon, donations of $10 to $250 involve rewards graduating from a copy of the film to an on-screen credit to a DVD with unreleased footage. In exchange for larger donations, Hulett will go to a location in Oregon of the donor's choosing, as long as it can be done over a weekend, and include the footage in the feature film. A larger donation reaps a "personal project," not including a wedding, shot and edited by Hulett.
Hulett writes on the site, "I've launched Discover Oregon to document our state digitally to enjoy today and preserve for future generations. My initial mission: interwoven time-lapse and real-time film of Oregon's landscapes, people, plants, and wildlife as it exists in the 21st century."
Kickstarter funds would go for a panoramic camera that can shoot in slow motion and to create a rail that changes the perspective of the camera while the shoot's in motion.