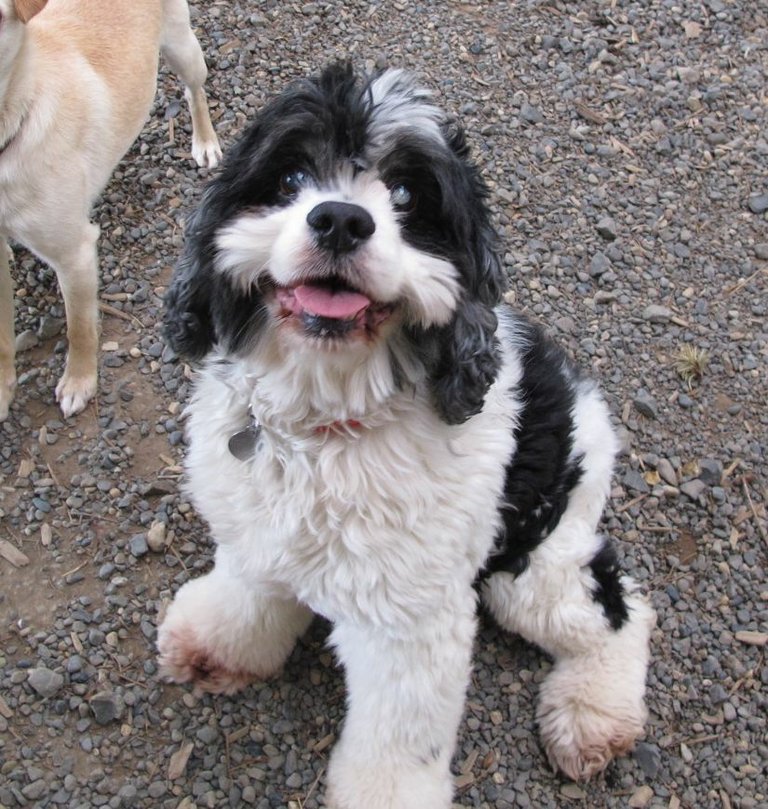 This week volunteers at Adopt A Dog have selected Russell as the program's adoptable pet of the week. They describe him as follows:
"Russell is about 9 years old and just a silly, happy fella! He's the first to find the toys, and the first to hop in the car, and the first to find a friend. He just loves life to its fullest and can't wait for the next surprise!
"He is great with other dogs and completely adores kids, probably because they have the same zest as he. Don't get the wrong idea, though, because he's also calm and knows how to relax. And who can help but cuddle with this soft, funny boy?
"Russell has a long coat that needs to be groomed regularly but he's fine with that, because usually a treat goes along with a haircut!"
Russell is current on shots, microchipped and neutered. His adoption fee is $115. The fee to adopt is charged to recoup standard veterinary expenses.
Since many of AAD's dogs are in foster care, please call ahead to meet Russell at the Hukari Animal Shelter, 3910 Heron Drive, Odell; 541-354-1083. Adoption hours are Wednesdays from 5-7 p.m. and Saturdays from 9-11 a.m. Applications may be downloaded at hoodriveradoptadog.org and faxed to 877-833-7166.