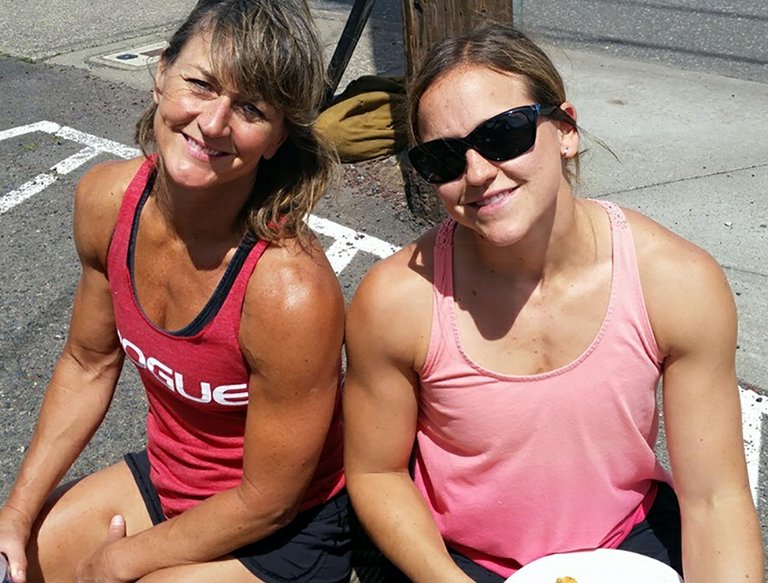 CrossFit Hood River Athletes Regan Huckaby and Christine Wells are headed to the world championship of CrossFit competition, the CrossFit Games, at the end of July in Carson, Calif. The two are the first athletes from Hood River to qualify for the Games, which they did by advancing through highly competitive local and regional contests earlier this year.
To help raise money for the trip, CFHR is hosting a silent auction event on Friday, July 11, 7:30 p.m. at CFHR's West Cascade Street location. In addition to attending and bidding on the spoils of the auction, community members can support the two athletes by donating items for the auction, from personal or professional services to vacation rentals, local products, art and more.
For additional details, contact CFHR coach Katie Rae at: Katie@crossfithoodriver.com.
As detailed in an earlier News story (see bit.ly/1jLdBTf), Huckaby qualified for the games in the individual women's division by finishing fourth in the worldwide CrossFit Open contest, then moving on to finish second in the Northwest regional championships. Wells, 48, competed in the Masters Qualifier this spring and finished just one slot shy of an invite to the Games.
"I was ranked 21 in the world and only the top 20 athletes are invited to the games," she explained. "I pretty much just got on with my life and started enjoying getting out of the gym, bike riding and windsurfing — many reasons why we live here. On June 9, I received an email stating due to my ranking in the CrossFit Open and Master Qualifier, there became a slot open for me. Not sure if someone backed out or got hurt; they don't go into details. It's an opportunity I couldn't pass up; they only take the top 100 masters in the world."
Wells will compete in the age 45-49 Masters competition from July 22-24; Huckaby will follow in her division from July 25-29. Both contests will entail multiple judged and timed workouts per day, with the top of each field advancing to the next level until just the world's most elite remain.
"Masters will perform two workouts a day, with the top 12 moving to day three of competition," Wells said. "My age category is 45-49 and I'm soon-to-be 49, which means I will have my work cut out for me competing with the young ones in my age group. I don't anticipate moving on to day three, but the experience I will gain by being there will be a game changer in my life as a wife and mother."