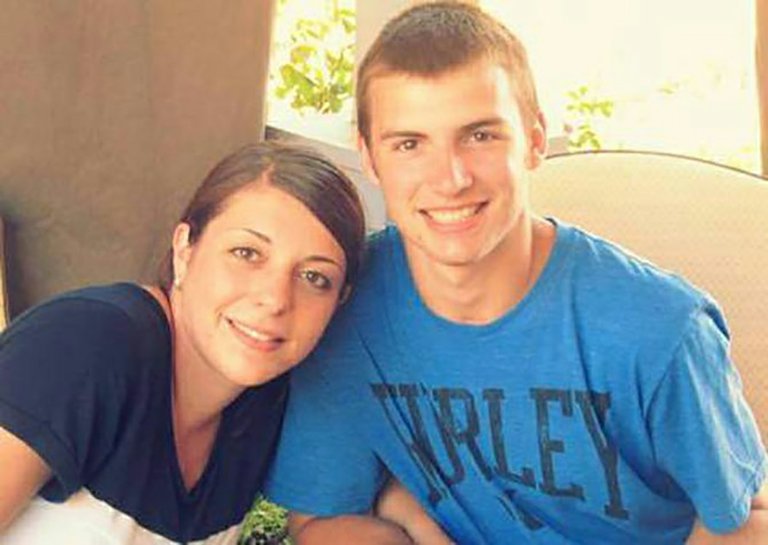 Donovan Doroski arrived in Seattle, Wash., last week to prepare for the harrowing experience of receiving a bone marrow transplant — one of the many medical procedures the 20-year-old Hood River man has had to endure since getting diagnosed with stage IV Hodgkin's lymphoma in 2011.
He left his room at the La Quinta Inn and Suites in downtown Seattle Wednesday morning with his father, Keith — the donor for Donovan's bone marrow transplant — to drive to an appointment at the Seattle Cancer Care Alliance where Donovan is receiving treatment.
Upon entering the hotel's parking garage, though, Donovan did not see his 1999 Jeep Cherokee that had been parked there the night before.
At first, Donovan thought his father had moved the vehicle to play a trick on him.
"That's something my dad would do is move it, to fool me," he says.
But his father hadn't moved the vehicle, and he wasn't laughing either. According to Donovan's mother, Isabelle, the garage's security cameras captured a thief in the act of breaking into her son's vehicle Tuesday night and stealing it — leaving Keith and Donovan stranded the next morning with about 20 minutes to make their appointment.
On Friday morning, Donovan called the Hood River News with good news: Seattle Police recovered his vehicle at 10 p.m. Thursday, and planned to return it to him by this weekend, after dusting it for prints. Unfortunately, the stereo and some of the aftermarket gauges had been stripped from the vehicle, and the oversized tires were, oddly enough, replaced with regular-sized wheels, according to Keith, who said it was unknown whether they would be able to drive the vehicle this weekend.
For Donovan, the Jeep has been his means of getting to his oncology appointments, but it's also more than just transportation. Donovan is a self-described "car enthusiast" who enjoys buying vehicles, driving them for a bit, and then trading them or selling them for different vehicles. The custom Jeep, though, with its oversized tires, blacked-out rims, and fender flares, was different.
"I finally saw the car that I wanted to keep for awhile," he says.
While battling cancer, the 2011 Hood River Valley High School graduate has taken classes at Columbia Gorge Community College and worked part time at the Little Bit Ranch Supply in Hood River to pay for the car. He says he has since had to put both on hold in order to deal with his bone marrow transplant — approximately a four-month process from start to finish.
Donovan says he enjoyed taking his Jeep up to the mountains to go off-roading. The less time spent thinking about his struggle with the disease, the better.
Donovan's time living with Hodgkin's lymphoma has been punctuated by highs and lows. After his diagnosis in November 2011, Donovan immediately started chemotherapy and his cancer went into remission in June 2012. In September of the same year, Donovan suffered a relapse and underwent additional chemotherapy as well as an autologous stem cell transplant. The cancer seemed to be abating, when Donovan learned in June of last year it had returned and was near his lungs and abdomen. His oncologist referred him to the Seattle Cancer Care Alliance for a bone marrow transplant, where Donovan learned his sister, Coralie, is a half match. In December, Donovan underwent a stem cell transplant, but it was unsuccessful. And now, the Jeep.
The SCCA provided Donovan with vouchers for taxi rides for his appointments while the Seattle Police Department searched for the vehicle. Donovan says his parents aren't interested in pressing charges — they just wanted the Jeep returned to their son.
"That's not what they're all about," he says.
Donovan's story has been picked up by TV stations in Portland and Seattle and he mentions that many people have contacted him to lend assistance and support.
"We've had quite a few people in Seattle and in Hood River offer us help," he says. "It's pretty cool that even in a big city, people are willing to help."
Isabelle also wanted to thank Hood River for supporting her son.
"Our community has been amazing to us for the past couple of years," she said in a Facebook message to the News. "From the HR school district, to the businesses, Donovan's church, Providence Hood River Memorial and people of this community that we do not even know who have donated to Donovan's funding jar! We are very grateful for all the support we have received!"