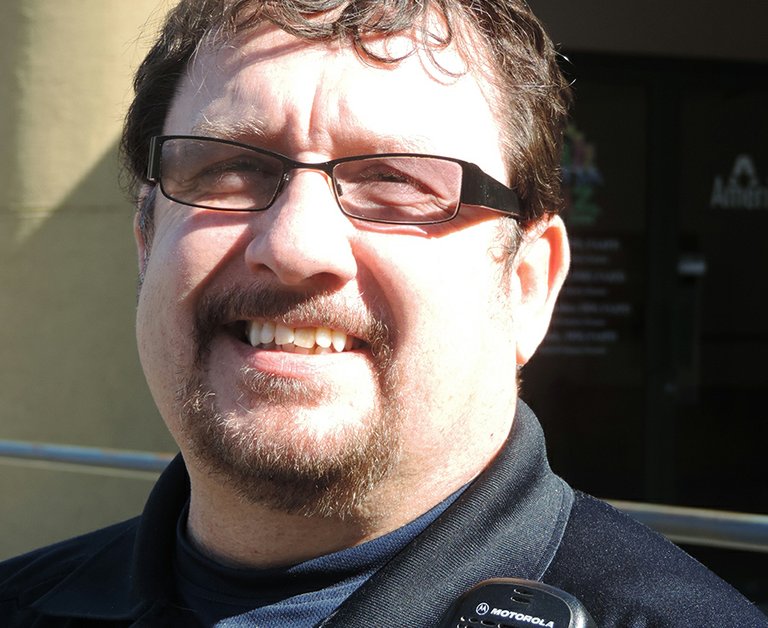 Wednesday, March 12, 2014
The City of Hood River has hired a new community service officer and the highest- profile part of his job, parking meter patrols, resumed Tuesday.
Police Chief Neal Holste announced Monday that Officer Marty Morgan has been trained in code enforcement and evidence management, the two other elements of the CSO job, as well as the city's parking regulations and functions of the city parking meters.
Morgan succeeds Dave Phelps, who retired in November.
"We're really happy to have Officer Morgan on board," Holste said. A key element of Morgan's training was in evidence management, which is done in conjunction with the Hood River County District Attorney's office, ensuring that criminal evidence is correctly labeled, recorded, and stored for use in prosecution, according to Holste.