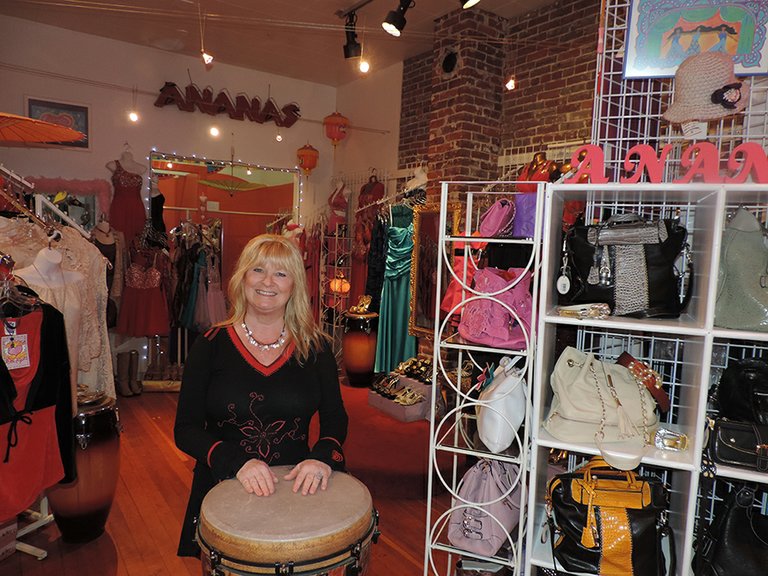 Wednesday, March 19, 2014
There are some renovations happening all over downtown Hood River, from businesses moving locations or expanding, to the construction on Oak and State. A notable store that may be changing its design as well is Ananas Boutique.
Owner Heidi McLennon plans to bring live music to her store, at 206 Oak, and feature a variety of different live performances on what will be downtown's newest stage.
"I'm hoping we will draw in a new crowd to see our new fun boutique and club experience," McLennon said.
McLennon and her husband, Steve, own Ananas Boutique in Hood River and Ananas Copa Cabana in The Dalles.
The shop in The Dalles was opened in 2010, while Ananas Boutique was opened in 1991. They are closing down the shop in The Dalles after the lease is up March. McLennon started up the brand by selling her handmade clothes to many little shops around Hawaii when she had lived in Maui.
"I think it will be better because I won't be competing with myself anymore," she said, explaining that her preconceived notion going into owning the second store was that customers would go to both stores, but it didn't work out that way. It was either the store in Hood River was busy and business was slow in The Dalles, or vice-versa.
"It has been very hard because of the Internet and economy," McLennon said.
"It is hard to be a brick and mortar store these days." Since the Internet has become huge, many people decide to order their clothes and dresses online instead of the local businesses, she said.
This month, she will start renovations to transform the shop. She plans to make the whole store look and feel more open and build a 5-by-10-foot stage. The stage will be a dressing room during the day and at night it will become a platform for live music.
McLennon plans on bringing the music that was in her shop in The Dalles to Ananas in Hood River. The project is planned to be done in April.
The stage will also be used for band practices and drum line-type events for children. The McLennons are in a band named Samba Hood Rio.
They are also involved in another band, Eleven, which mostly does Brazilian and folk music — which is interesting considering that McLennon was born in Finland. The shop will be the "Rio Samba Headquarters."