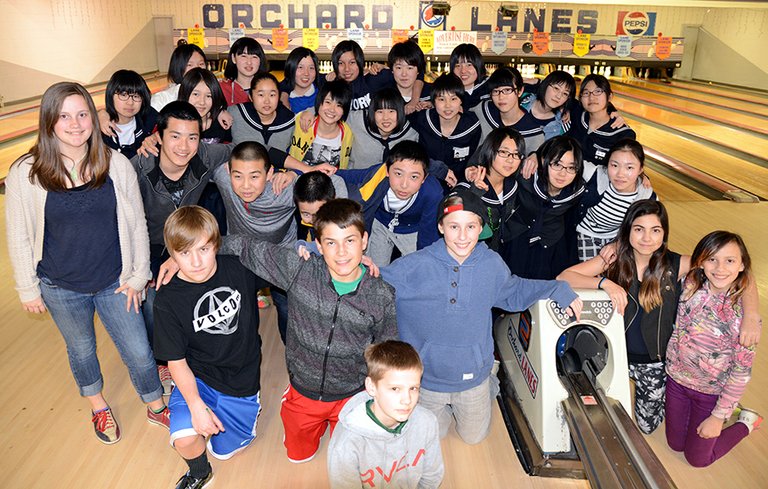 Wednesday, March 19, 2014
A group of 22 middle school students and two adults from Tsuruta, Hood River's sister city in Japan, are in town this week for the program's annual spring exchange visit. This group marks the 30th annual junior high school student visit to Hood River. While in town (March 14-22), the students stay with local host families, attend school with their host brothers and sisters and plarticipate in activities like bowling (pictured here Monday evening at Hood River's Orchard Lanes), roller skating and skiing at Mt. Hood Meadows. The next exchange activity for the long-running sister city program is this summer, when an adult group from Hood River travels to Tsuruta, followed by the annual Tsuruta High School student visit to Hood River in October.
For information on the program or to sign up as a future host family, contact committee President Niko Yasui at niko.yasui@hoodriver.k12.or.us.