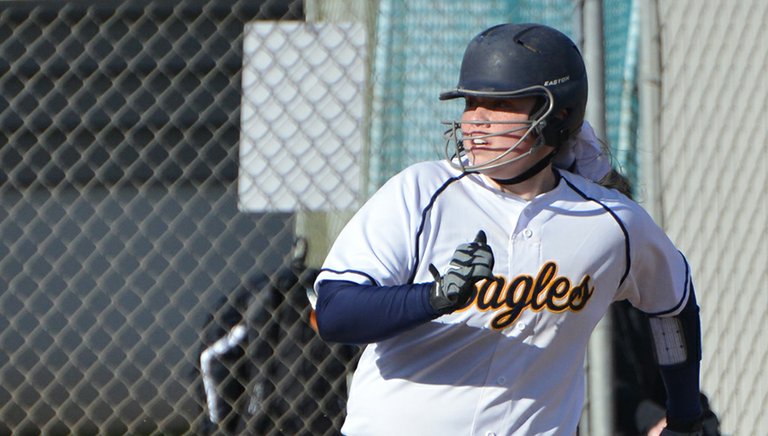 Hood River Valley High School baseball and softball teams took care of business this week before heading out of town for their respective spring break tournaments — the North Medford Invitational for the girls and the Coach Bob National Invitation in North Canyon, Ariz., for the boys.
Both teams played twice this week, with the girls hosting Sandy Wednesday and Barlow Thursday while the boys traveled to Barlow Tuesday and hosted Sandy Thursday. Softball is now 2-0 in the preseason after Thursday's 7-4 win over the 6A Mt. Hood Conference Bruins (stats unavailable as of press time Friday morning). Tuesday's game against Sandy, the defending 5A state champions, got underway but was called off due to rain.
HRV baseball improved its record to 1-2 with Thursday's 4-0 win over the Sandy Pioneers at Traner Field. The win was particularly sweet as it followed a frustrating 10-9 loss earlier in the week at Barlow that stretched 10 innings and ended with 11 errors for the Eagles.
Following spring break action, softball returns home with an April 3 game vs. Summit and baseball returns to host Gladstone April 1 and Summit April 3.