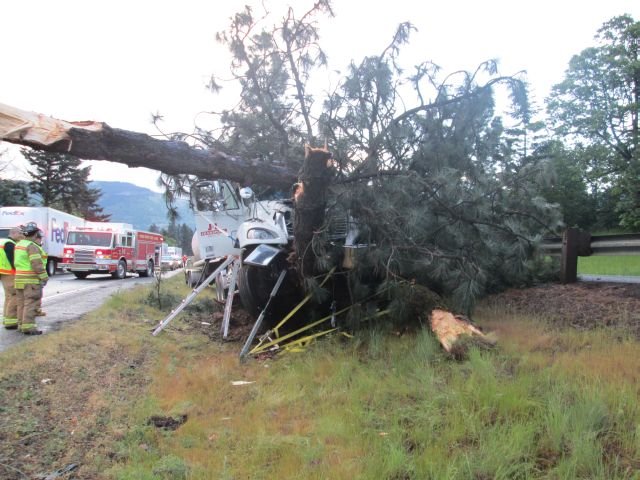 A 65-year old Washington man died at the wheel of the semi he was driving Friday at approximately 5:30 a.m. about a half-mile west of milepost 63 on Interstate 84 in Hood River. Melvin Roy Schwark, age 64, from Lyle, Washington, was going westbound and struck a guardrail, then traveled another 100 yards before veering into the wide, sloped median and colliding with a pine tree, which was severed.
Oregon State Police Sgt. Les Kipper said at the scene that the driver was dead when Hood River City Police arrived.
Kipper said, "Our first indication is that it was probably a medical reason that caused the crash."
There was no apparent damage to the tank, which contained anhydrous ammonia. Hood River County Sheriff deputies and Hood River Fire Department responded, and Oregon Department of Transportation arrived at about 7:15 a.m. to cut away branches of the tree that were extending into the fast lane of the east-bound side of the freeway.