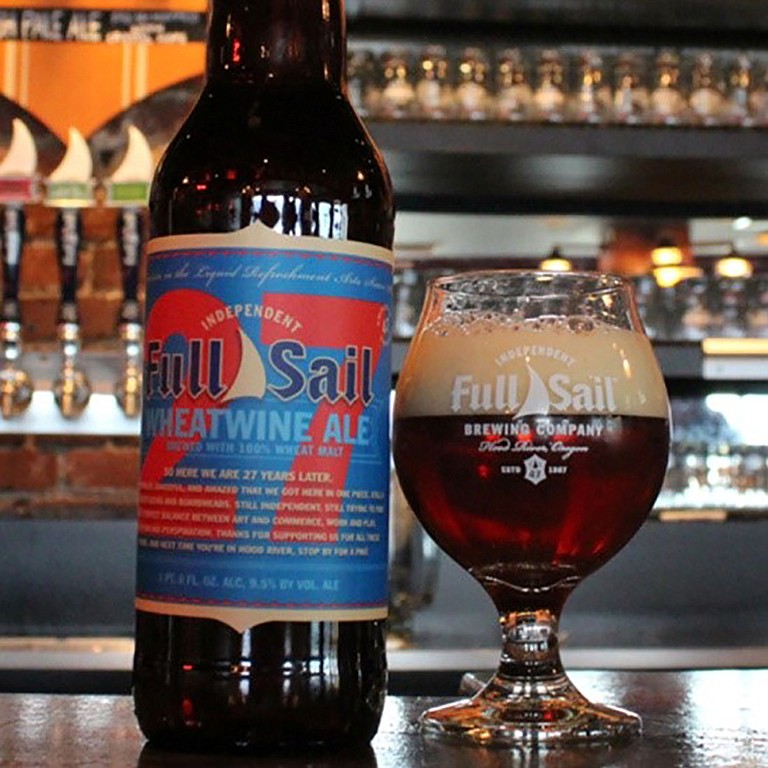 Saturday, November 1, 2014
Full Sail Brewing Company's Session and Session Black lagers were recently honored with gold medals at the 2014 United States Open Beer Championships. According to Beerinfo.com, these gold medals, combined with results from Great American Beer Festival and Ratebeer.com, rank Session and Session Black No. 1 in the "Top Ten List of Lagers Brewed in the United States." Session is ranked the No. 1 American Pilsner, and Session Black is ranked No. 1 in the Munchner Dunkel category.
"This is such an extraordinary accomplishment. The sophistication and complexity of lager beers highlight a brewer's skill and passion for quality," said Jamie Emmerson, Full Sail's Executive Brewmaster. "Over the years, this passion and commitment to hands-on quality brewing has earned us a long list of over 300 awards and accolades, including 140 gold medals. To be named No. 1 is a testament to the craftsmanship that comes with our 27 years of brewing. Balance and elegance are our defining brewery characteristics and we're thrilled to once again earn the highest awards for our beers. We don't brew our beers to win medals, but we're honored when we do."
Full Sail has released a special beer, "27 Wheatwine Ale," brewed with 100 percent wheat malt to celebrate its 27th anniversary.
"As a brewer that believes deeply in environmental responsibility, Full Sail made the decision several years ago to invest in a mash filter. This investment saves over a million gallons of water a year and as a brewer, there is nothing more sustainable than reducing our water use impact. Not only does it save lots of water, but it also lets us brew some very tasty and unique beers," said Emmerson.
According to Emmerson, the Wheatwine (ABV 9.5 percent, IBUs 53.5) is brewed in the Barleywine style, but contains no barley malt; instead, it is mashed and brewed with 100 percent wheat malt and a blend of hops from the United Kingdom and the Northwest. Complex aromas of apricot, spice, and citrus lead to a smooth palate, blended with notes of caramel, marmalade, and green hop overtones.
In a press release, Emmerson said: "We are very grateful to our fellow employee owners, our distributors, and our retail partners, all who helped to make our dream real and thriving for 27 years. And mostly, we are deeply grateful to every one of our customers who have toasted, celebrated, quenched their thirst, and enjoyed our beers over the last 27 years."
New at pFriem, Thunder Island, Double Mountain
pFriem Family Brewing, the Belgian-inspired brewery on the Hood River waterfront, just released its Winter Ale (7.5 ABV/65 IBUs), which brewmaster Josh Pfriem said contains flavors and aromas of orange zest, caramel, and spruce.
Meanwhile, pFriem has issued its new single hop pale, Green Bullet, named for a New Zealand hop bearing essences of coconut and citrus (6.3 ABV/45 IBUs).
Thunder Island of Cascade Locks has on tap its own new dry-hopped IPA (7.0 ABV/60 IBUs), and it's the Nov. 4 "Kick the Keg" focus: $2 pints until the keg is empty, a weekly Thursday tradition at the pub, located at the west end of the Port of Cascade Locks, enter Marine Park off WaNaPa.
"We pour $2 pints until the keg is blasted, but people tend to hang around for a while. It's a really fun event, just another way to celebrate new beers," said co-owner Dave Hipp. Also on Thursday, the brewery is the pick-up spot for local Community Supported Agriculture growers and clients.
Hipp also notes the release of an ongoing variety of barrel-aged "Dino-Sours" at the pub.
Winter hours are noon to 8 p.m. six days a week, closed Wednesdays.
Double Mountain Brewery welcomes the cooling air with their annual Fa La La La La Winter Ale (7.5 ABV, 85 BU). This bold malty, yet hoppy brew is available on draft and in bottles for purchase at Double Mountain Brewery & Taproom located in downtown Hood River.
This year's Fa La La La La continues with bags full of head brewer and owner Matt Swihart's favorite hop, Centennials. Brewed with Gambrinus Pilsner malt and a dash of crystal malt, this brew has a "voluptuous malt bill to harmonize with the wealth of hops," Swihart said. "I brewed a test batch of this beer for a Christmas party years ago, a beer to be enjoyed with friends and loved ones in times of celebration, and we continue the celebration to this day. Every year, our entire company gathers together to help bottle this wonderful Centennial hopped strong ale. Let our celebration of love and friendship continue to yours."