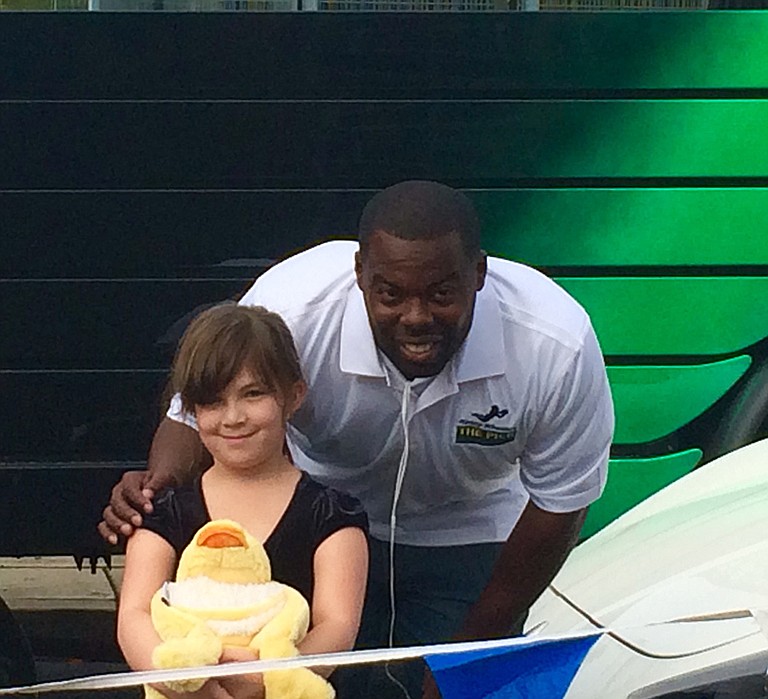 Saturday, November 22, 2014
I went to the 2014 Homecoming Celebration at the University of Oregon. My grandma (Joan Yasui) was the University of Oregon Homecoming Queen a long time ago. She was one of the Grand Marshals of the parade. I got to ride in a Maserati with her and wave to the people. I yelled, "Go Duckies." The parade ended at a pep rally where the marching band played and the students all cheered.
The next day I also got to go to the Ducks football game. Everyone was wearing yellow and green. I did, too. There were thousands of people there. I love the beautiful campus. The game was fun and the Ducks won!
I met new people on my trip. This is my new friend Kenny "The Pick" Wheaton. He was also a Grand Marshal. He is famous for intercepting a pass and running 97 yards for a touchdown to win the game for Oregon against Washington in 1994. What did I say to him? I told him I really liked Marcus Mariota. He smiled.
Amanda Emerson of May Street School wrote this after her homecoming experience Oct. 19 with her grandmother, Joan Yasui Emerson of Hood River. "A long time ago" was the year 1964, when Joan was UO Homecoming Queen. A further honor was that 2014 was the university centennial Homecoming. Her friend Linda Tamura notes that in addition to Homecoming Queen, she was elected as Governor of Girls' State in Salem before she was a high school senior during the summer of 1959, and was president of the Wy'East High School student body.