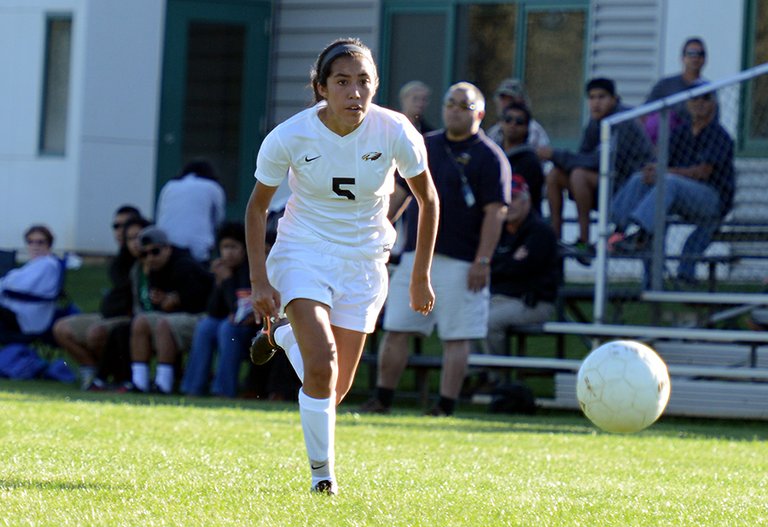 Saturday, September 13, 2014
Cielo Rivera and Collete Zack scored one goal apiece Thursday in a 2-0 home shutout against the Reynolds Raiders. The win brings the Hood River Valley High School varsity girls soccer team to 1-2-1 after the team played to two draws in a row in its previous two games. Earlier this week the girls traveled to Franklin, where they played to a 2-2 tie off goals by Mona Diaz and Kassidy Davidson.
"We scored two fantastic goals, which reflected exactly what we have been training for," coach Kevin Haspela said about Tuesday's road game. "We possessed the ball very well and I was impressed by the passing combinations. This bodes well despite the tie. We saw what style of play we are capable of today."
In Thursday's win Rivera put HRV on the board with an unassisted goal at the 20-minute mark and Zack scored early in the second half off an assist from Ami Santillan. Goalies Vanesa Silva and Sophia Marble split time in the goal for the shutout.
The next test for the Eagles is a home game Sept. 13 against 6A West Albany; kickoff is at noon at Westside.