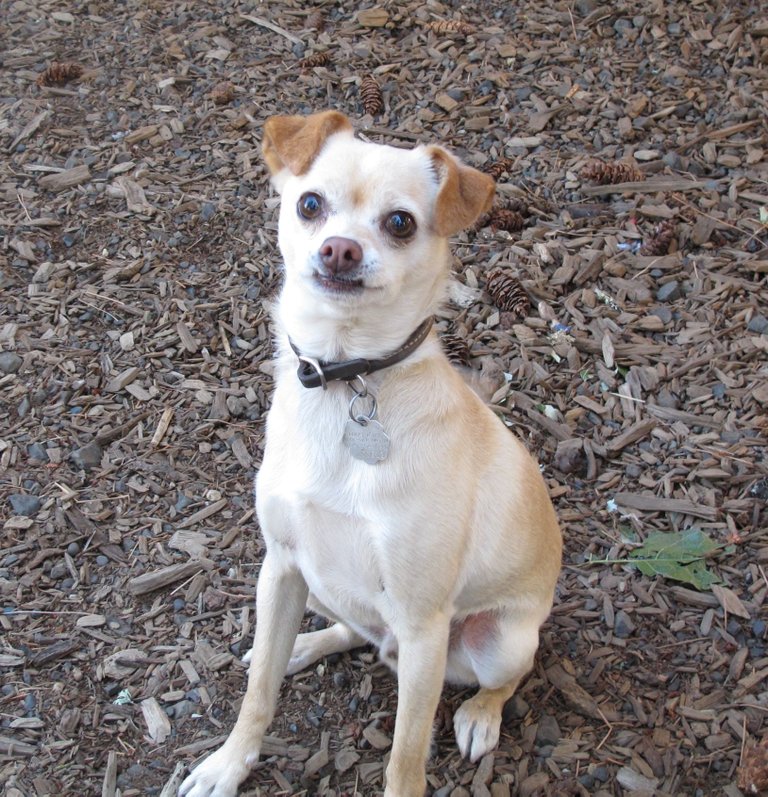 Saturday, September 27, 2014
This week volunteers at Adopt A Dog have selected Polo as the program's adoptable pet of the week. They describe him as follows:
"Polo is about 6 years old, 13 pounds, and a beautiful mix of Chihuahua and... ummm... we don't know. But he's adorable and lovable and smart and playful and silly! Polo is one of those dogs who really shows you how happy he is when you get home and how much you were missed. He gets so excited to see people, he runs right up and does a little dance, just hoping you get the idea and pick him up for a kiss. And Polo knows how to have fun, too! Every day is a great day for Polo and there's always something to play with.

"He's great with other dogs, toys, cats... he's housetrained, crate trained, and has great doggie manners. The only thing he's not comfortable with seems to be meeting new people. That sometimes makes him think twice about showing off his dancing moves, but not for long. A treat, a cuddle or even just a nice word calms him down and then this happy boy gets back to looking for fun.
"Don't let this wonderful dog pass you by! He's a gem and would make a great addition to a family with older, respectful kids. He is current on shots, microchipped and neutered. The adoption fee for Polo is $185. The fee to adopt is charged to recoup standard veterinary expenses. Since many of our dogs are in foster, please call ahead to meet Polo in Odell at the Hukari Animal Shelter, 3910 Heron Dr., or call for more information at 541-354-1083. Adoption hours are Wed., 5-7 p.m. and Sat., 9-11 a.m. You can fill out an application online at our website: www.hoodriveradoptadog.org, or download and scan and email to us at adoptadog@gorge.net, or fax it in to 1-877-833-7166. We offer 24PetWatch microchips, which include free registration into the 24PetWatch pet recovery service. For more information visit 24petwatch.com or call 1-866-597-2424."