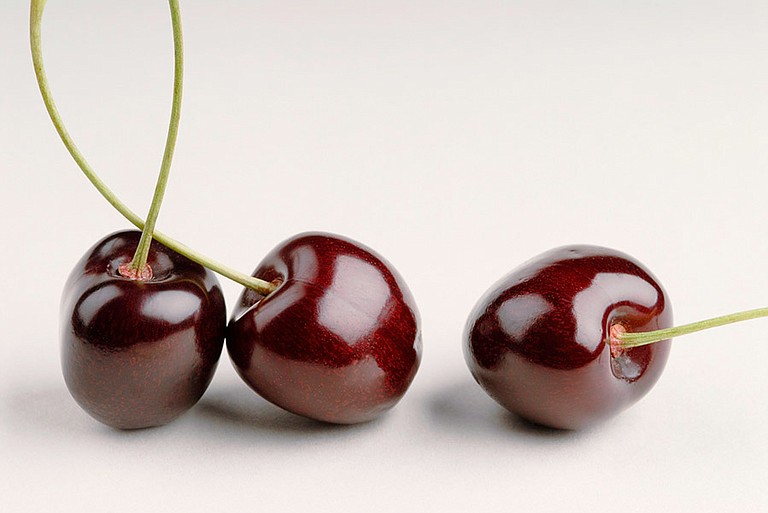 Blossom Time bubbles up this weekend with the kickoff event, the second annual Hard Pressed Cider Fest, at Mt. Defiance Fruit on Stadelman Drive in Odell, noon to 7 p.m. Saturday.
Also happening this weekend is the annual Gorge Artists Open Studio Tour, April 10-12, throughout the Gorge. This self-guided tour provides visitors the chance to meet and talk with artists in their studios. A total of 38 artists will be on hand from 10 a.m. to 6 p.m. each day.
Detailed maps are available at www.gorgeartistist.org and at area Chambers of Commerce, and Columbia Center for the Arts.
This year's artists feature works in a variety of media including painting, drawing, jewelry, glass, sculpture, photography, textless, fiber, and more.
Hard Pressed Cider Fest is open to all ages. Admission is $5 (ages 18 and under are free), and $5 for a tasting cup and four tokens. Look for more parking this year; admission is limited to 3,000 mug holders.
A total of 21 cideries from Hood River and the Gorge as well as Portland and Washington state are expected, and there will be food, music, and a kids' area.
The monthly Second Saturday at Western Antique Aeroplane and Automobile Museum will host a mini-car show featuring Dodge Brothers automobiles on April 11. WAAAM will have its 1916 Dodge Brothers Roadster out to take part in the retrospective of Dodge Brothers vehicles. The restoration shop will also be open for a tour at 1 p.m. and some airplanes from the museum's collection will be out getting some exercise too.
Three weekends make up Blossom Time. The centerpiece on April 18-19 will be the Blossom Craft Show and the Blossom Fest Quilt Show, from 10 a.m. to 5 p.m. The fairgrounds are located in the midst of orchard country at 3020 Wy'east Road, near the community of Odell. Admission and parking are free.
The 22nd annual Parkdale Fire Department Casino Night starts April 18 at 5:30 p.m. This is a 21-and-over event; admission is $20 and includes dinner and $50 in chips, and admission to the beer and wine garden. Local rides home are provided.
Valuable prizes are given to the top players and there are also a couple of separate raffles and a general raffle (included in the price of admission) at the end of the evening. This long-standing Blossom tradition is the department's only fund raiser of the year.

Prizes include: an iPad, one night stay at the Cooper Spur Inn, $250 gift certificate at McIassc's store, $425 gift certificate for automotive service at Green Tree Auto, and other gift certificates and prizes, both large and small.
Also happening April 18-19 are several other traditional Blossom Time events: West Side Fire Department All You Can Eat Pancake Breakfast, Parkdale Grange Blossom Dinner, Asbury United Methodist-Our Redeemer Church bazaar, and Apple Valley BBQ dessert party.
Details on these events, and many more, will be found in this weekend's Panorama special section.
As part of Blossom Time, On April 15 at 7 p.m. photographer Peter Marbach and author Janet Cook will do a book signing for their new book "Columbia River Gorge" as part of a public presentation, "Wild at Heart in The Columbia River Gorge", at Columbia Center for the Arts, 213 Cascade Ave.
The full-color book was printed in Hood River by Columbia Gorge Press. Doors open 6:30, presentation starts at 7 p.m.
The book will be previewed April 10, 11, and 12 during Gorge Artists Open Studio Tour, with Marbach hosting a stop for the first time, at his Eliot Drive studio.
Marbach and Cook, who is The Gorge magazine editor, collaborated on a book for the 25th anniversary of the Scenic Act four years ago, but publisher Beautiful America has since gone out of business.
"It was unfortunate because it was a labor or love, and we were looking at ways to revive it," Marbach said. This is their fourth collaboration over the past 10 years.
Marbach did a 2015 calendar with Columbia Gorge Press (for sale locally including Hood River News), which helped lead to the new book.
"When that turned out so well, I approached Tony Methvin (CG Press manager) and we were able to do the book together, too," Marbach said.
"For me it was really important to do this again and to keep the legacy alive that Janet worked so hard," Marbach said.
Hard Pressed Cider Fest Basics
When: Saturday, April 11
Where: 3315 Stadelman Drive, Odell
Hours: Noon-7 p.m.
Cost: Entry tickets: $5 (ages 14 and under are free); Branded cider glass and 4 drink
tokens: $5
Tickets: www.brownpaper tickets.com/event/1337580
This is the updated list of cideries expected at the festival, as of April 6.
Atlas Hard Cider (Bend)
Bull Run Cider
(Forest Grove)
Carlton Cyderworks (Carlton)
Cider Riot! (Portland)
Fox-Tail Cider (Hood River)
Gorge Cyder House (Hood River)
Hood Valley Hard Cider Co. (Parkdale)
HR Ciderworks (Hood River)
Jester and Judge Ciderworks (Stevenso)
Neigel Vintners Cider (East Wenatchee, Wash.)
Portland Cider Co.
(Oregon City)
Rack & Cloth (Mosier)
Reverend Nat's Hard Cider (Portland)
Rivercider (Hood River)
Rogue Cider (Newport)
Schilling Cider (Auburn, Wash.)
Seattle Cider Company (Seattle, Wash.)
The Gorge White House (Hood River)
Tieton Cider Works
(Yakima, Wash.)
2 Towns Ciderhouse
(Corvallis)
Wandering Aengus (Salem)
Cider Fest signs will be placed at Exit 64 for directions. Visit www.hoodriver.org for more details.