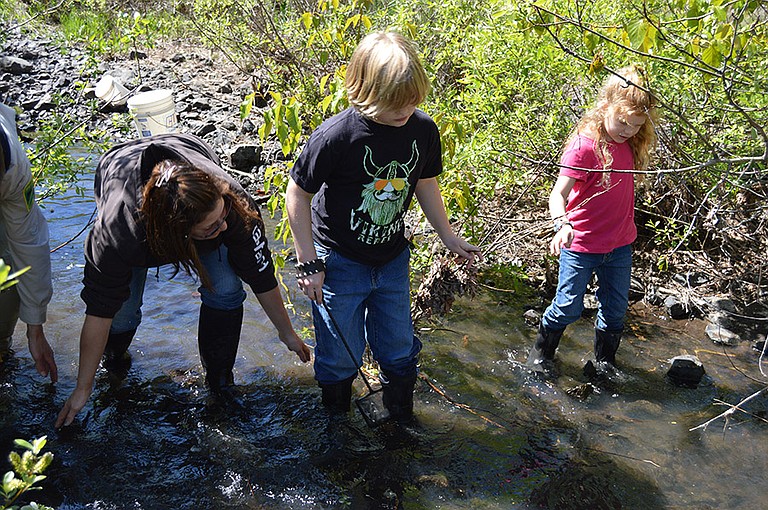 About 16 or so volunteers gathered at Rock Creek in Mosier to help Coho salmon fry reach the Columbia River on Thursday morning.
Mike Igo, Mosier's "Unofficial Official Town Naturalist," quickly organized the event on Monday after observing the low water levels at Rock Creek.
The fry are unable to make it to the Columbia without some human help — volunteers used nets to capture the fry, placing them in buckets for a ride to deeper waters. Community members gather yearly, when water levels are low, to help the fish continue their run to the Columbia, said Igo.
Austin Dillon, of Oregon Fish and Wildlife, was present to help volunteers with their project.
"It's a really cool community project already established, and it's great to see the community out here excited to save some fish," Dillon said.
Catching fish in nets "is kinda hard," said Lila Mortenson, 7, a Mosier Community School student who was at the creek with brother Leif, 9, and parents Tim and Rachel.
Donna Bender agreed. "It's harder than it looks," she said. "These fish are speed demons. But if the water dries up and they don't get help, they will die."
In the first hour and a half of work, Igo estimated 390 fry had been saved.