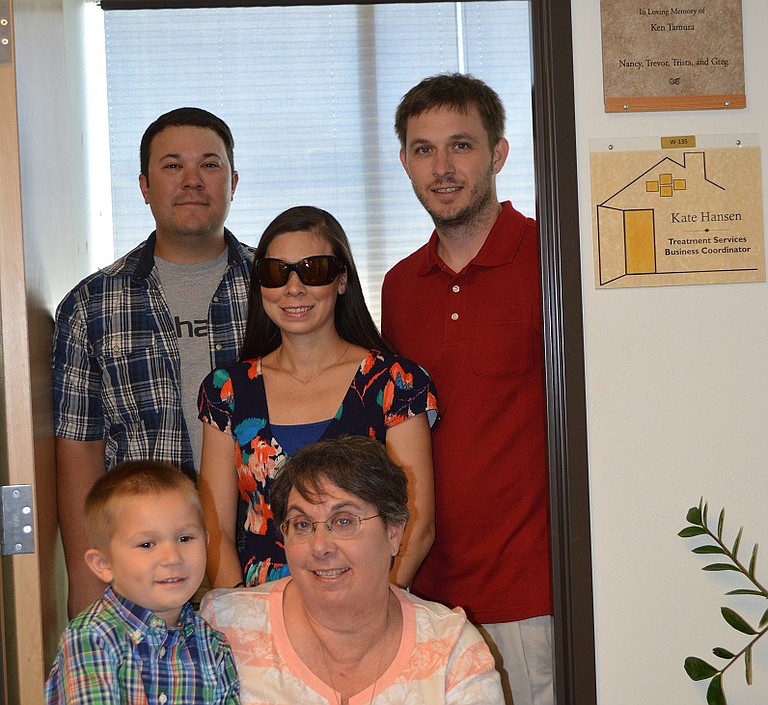 Wednesday, August 12, 2015
When Ken Tamura was diagnosed with an inoperable cancerous liver tumor his thoughts turned immediately to protecting his family and how he could perhaps continue to serve his community even after he left life behind.
For Ken Tamura, family, friends and community were his top concerns during his too short life. What could he leave behind that would continue to serve his community. Rena Whittaker, then Foundation director at Providence Hood River hospital, recommended a fund to help EMTs, volunteer fire fighters and police officers when they were called to traumatic emergency accidents.
The Ken Tamura Crisis fund was established upon his death on Feb.27, 2010 and listed in his story. Family, friends and community members who respected the man who dedicated his life to the care of his parents, his family and his community donated in his memory. Today, the family continues honoring the memory of Ken by funding a room at The Next Door in his name and in time to gain a 1-to-1 match.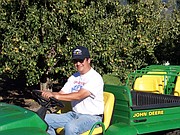 For those who donated to the Ken Tamura Crisis Fund, the family wishes to move this fund from strictly crisis management for the community to providing scholarships to volunteers who wish to become EMTs. EMTs must fund their EMT classes themselves and the Crisis fund would serve a dual purpose by providing needed crisis classes for trauma management as well as allowing those who wish to become EMTs a way to gain EMT certification, however may struggle to fund classes on their own. As EMTs 'pass' and are certified our local fire departments will reimburse the fund and therefore help continue to fund emergency volunteers for our community.
If anyone who donated to the Ken Tamura Crisis fund and does not wish their donation to convert to assisting with EMT scholarships, contact Providence Hood River Hospital's Foundation under the direction of Susan Frost. Letters outlining the request to convert the fund will be coming to those who donated in Ken's memory at the time of his death in 2010.
The Tamura family, Nancy, Trista, Trevor and Asher along with Ken's father and mother-in-law, Don and Fay Ritz, who generously donated to name a room at The Next Door in Ken's memory, wish to remember a husband, father, son-in-law and grandfather at The Next Door and, again, encourage the community to donate to The Next Door by year end, donate to the Ken Tamura Crisis Fund or to any charity of their choice and in memory, or in honor, of their own family member or community member who was, or is, always there for others in need.
The Ken Tamura, Don Ritz and Beth Pugh families wish to thank those who continue to remember and honor Ken with comments to them for his ever present smile as well as the generosity, care and concern he had for his family and community.
Kenneth Tamura was born in Hood River, on March 10, 1954, to George and Hisako Tamura. On Saturday, Feb. 27, 2010, he joined his father, George, and his Aunt Alice to continue to care for them as he had always done.
Ken leaves behind a long legacy of community service, starting with Cub Scouting to the highest honor as an Eagle Scout and ending with his EMT-B certification for the West Side Volunteer Fire.
Ken met his wife, Nancy, at Oregon College of Education in 1974. They married in Brookings, Ore., on March 10, 1979, and celebrated 30 years of marriage in 2009.
Ken returned to the Hood River Valley and farmed his father and mother's orchard in Parkdale until 2005. In 2005, he traded the Parkdale orchard for an orchard in town named after his Aunt Alice on Orchard Road in Hood River. At Alice's Orchard and Fruit Stand he established a reputation for his warm and gracious welcome to U-pick a wide variety of fruit to customers from coast to coast.
In addition to maintaining and operating his orchard business, Ken found excitement in watching the University of Oregon Ducks. He and daughter, Trista, always ended their phone conversations with "Love you; go Ducks!" As son Trevor is a Beaver alumnus, Ken loyally supported both Oregon teams and rooted enthusiastically for both.
Harvest events at the Tamura farm coincided with good-natured Civil War week activities organized by Ken.
— Nancy Tamura compiled this article.