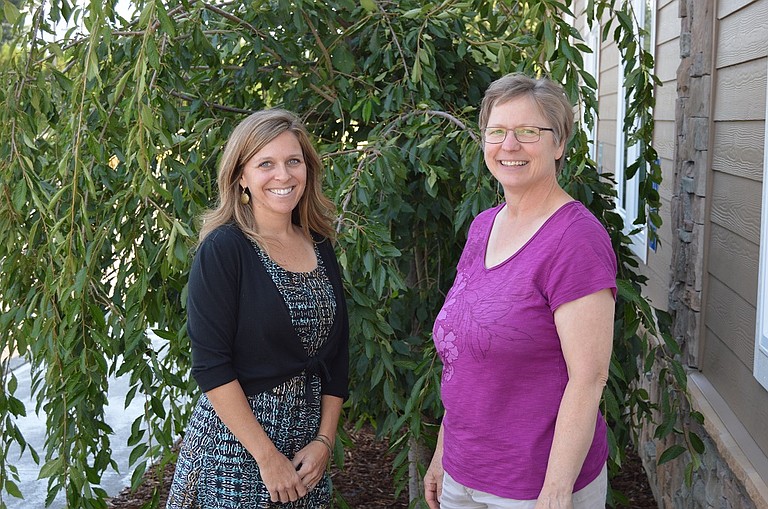 Wednesday, August 19, 2015
Foster parents don't need to be perfect.
They do have to like kids. They need to be willing to open their hearts and their homes, and excited about working as part of a treatment team. Patience wouldn't hurt, either.
But other than that, it doesn't matter if they are single or married, a renter or a homeowner, or living in Hood River or Wasco county.
"We have a broad spectrum of foster parents," said Amy Lindley, foster parent recruiter at The Next Door, Inc. "There is not one ideal family. Good, safe homes are the number one priority."
There are currently 17 kids ages 5 to 17 in the program, living in 11 homes. Lindley and Heidi Venture, former foster parent recruiter and current communications manager, expect a large influx in September when the school year starts, and need room for 25 to 30 children — or five or six more foster homes.
"We get daily referrals that get evaluated and reviewed," Lindley said. "The need is certainly out there."
"They have to be kids we know we can help," added Venture. "They're not here just to live with a family, but to have treatment."
Most are put into the program because of parents who are using drugs and/or alcohol. These kids are often neglected or abused, and may have lost the ability to trust or form attachments.
The goal isn't to lead to adoptions, but to give them the chance to work through issues and learn the skills that will help them into adulthood.
"It's tough because (foster parents) have to be able to connect with a kid, but be able to let go," said Venture.
Many foster parents start with one child, although Venture said that most prefer two; three is the maximum allowed. "The kids keep each other busy," she said.
Teenagers are enrolled at Klahre House, an alternative high school located at The Next Door, five days a week; elementary-aged children attend local elementary schools and, in the summer, the Community Attention Home.
Right now, there are no girls in the program because there aren't homes available. "We need three girl homes if we have girls because of respite care plus emergencies," said Lindley.
Foster parents are paid a daily rate per child that is tax-free. If a child lives in the home for a year, they also get the tax deduction.
That's an important point, said Lindley, because she is looking for committed parents.
"We don't go into it thinking short-term," she said.
Those who cannot make a fulltime commitment can still provide respite care, as foster parents get a couple of days off each month.
"Our parents work well together to help each other out," said Lindley.
Foster parents are part of a larger treatment team, meaning the same plan is followed at school and at home. They are required to take a 40-hour training and certification course, but there is plenty of support, said Lindley, as case workers are available for consultation 24 hours a day and parent meetings are scheduled every month.
As it turns out, foster parents are often the best recruiters. "We have had quite a few foster parents who had sisters or neighbors that have also become foster parents," said Venture.
That's because they're able to share firsthand how positive the experience is, said Lindley.
Not that foster parenting doesn't come with its own challenges. The kids in the program need stability, structure, and a lot of patience (like all children, Venture added). They also need help learning social and relationship skills, like how to have a disagreement, when to say thank you, and how to give and take feedback.
"Being in our treatment program is very intense," said Venture. "We expect them to be open to changing. That's hard for anybody."
Lindley has numerous informational opportunities planned for those interested in learning more about foster parenting. This month, she's been holding a series of open houses at Mid-Columbia Fire & Rescue, 1400 W. 8th, The Dalles; the next takes place on Aug. 24 at noon. Registration is requested at 541-308-2207, and lunch will be served.
Looking ahead, she will hold similar open houses at The Next Door's Hood River office, located at 965 Tucker Road, on Sept. 29, Oct. 27 and Nov. 24, with additional dates in 2016. Interested parties can sign up through Community Education, 541-386-2055 or community.ed@hoodriver.k12.or.us.
"This class will detail the great rewards and challenges of being professional foster parents," said Lindley. "Participants will learn how to become professional foster parents and have the opportunity to make an enormous difference in a child's life. By the end of the class, they will be prepared to make a decision about pursuing this rewarding career."