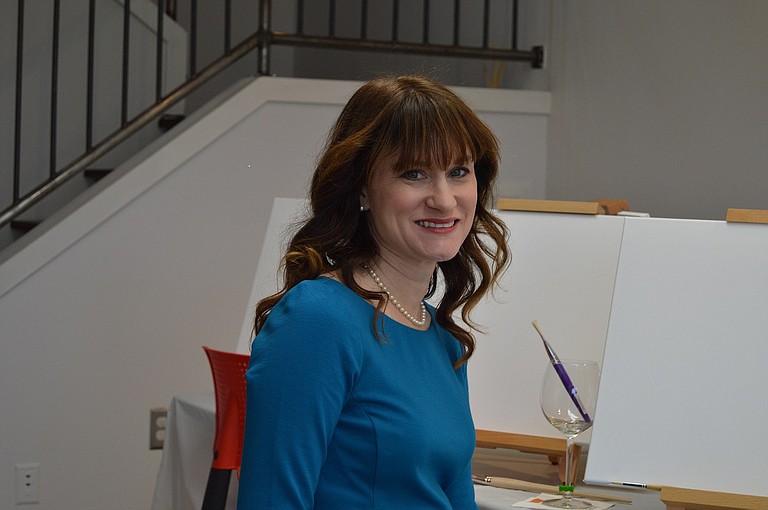 Wednesday, December 2, 2015
Gorge artist Joy Kloman has opened Joy's Art Studio, LLC, at 1412 13th Street, on the Heights in Hood River (next to 10 Speed Coffee Bar), and will celebrate its grand opening Saturday, Dec. 5 from 10 a.m. to noon with an open house. Later that evening, from 7-9 p.m., she will offer an adult painting party with seating limited to 12 participants. Reservations are required; email joy@joysartstudio.com, or call 541-399-7873.
Joy's Art Studio will offer painting parties for adults and children, group and private lessons, and art camps. No previous art experience is necessary, as Kloman provides step-by-step guidance.
Her own work will also be for sale in the upstairs studio and downstairs gallery. She is in the process of moving the contents of her White Salmon studio to the new space.
Kloman, a former art professor at the University of Mississippi and local teacher, has lived in Hood River for nine years and has taught students of all ages, from seniors at The Dalles Adult Center to elementary-aged children. She serves as an artist in residence for Columbia Gorge Arts in Education — she just finished such a week at May Street Elementary — and hopes that those who have previously been intimidated by painting will be inspired to try it again in a fun and friendly atmosphere.
Joy's Art Studio will be open by appointment; additional business hours, classes and parties will be listed monthly on the website, www.joysartstudio.com, and in the shop's windows.