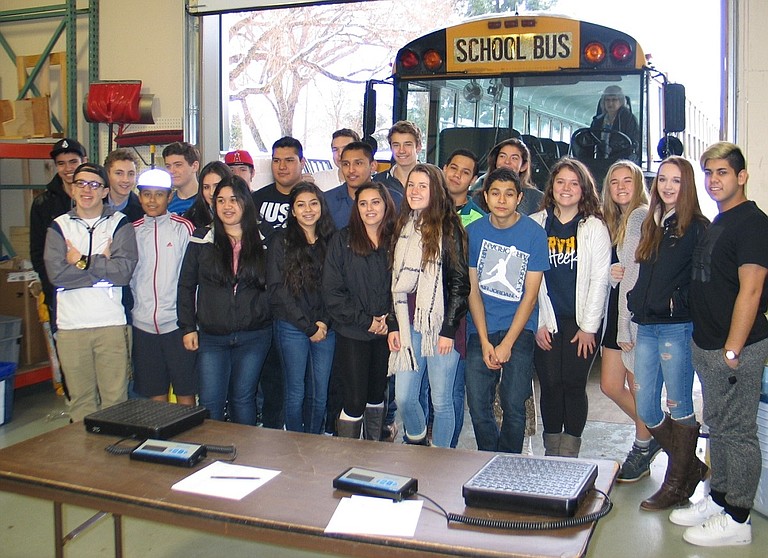 Wednesday, December 23, 2015
You know that money and food you gave to local teenagers outside the grocery store in the past month? This is where it went: FISH Food Bank.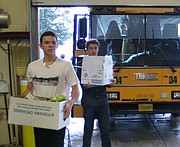 All 2,339 pounds of food and $11,973 in cash were delivered Friday, the final day of school before winter break, by the Leadership class at Hood River Valley High School, under the direction of Niko Yasui.

The new FISH building was completed in April, making this the first year the students were able to pull directly up to the storehouse and place the food onto sorting tables.
In the past, bringing food to the former FISH location, in the basement of Concordia Lutheran, meant lining up and handing food down a set of stairs, around a narrow corner, and down a long hallway, to where the food was sorted and then placed in one of three side rooms. Now, at the FISH center, the food goes directly from tables to the shelves and into the self-service market-style store for food bank clients — all on one convenient floor.
Financial donations to the high school food drive can be made through Jan. 6 at HRVHS; school resumes on Jan. 4.