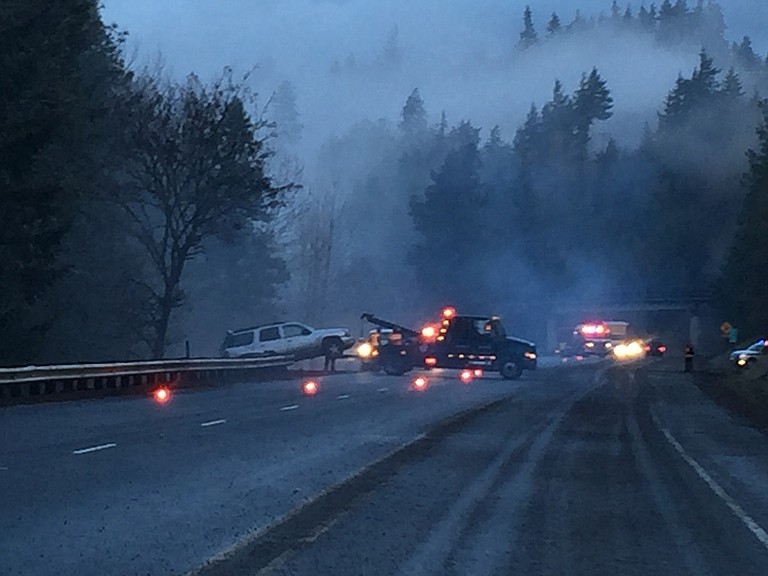 Thursday, December 24, 2015
Two crashes on Highway 35, about three miles south of Hood River, closed off the roadway Thursday morning.
Shortly before 7 a.m., Hood River County Sheriff's Office responded to a crash on the northbound lane of Highway 35 near Whiskey Creek and Oregon State Police responded to one on the southbound lane nearby.
By about 9 a.m., all vehicles had been removed from the road and traffic was flowing through once again.
County Sheriff Matt English said the crashes were weather related. The weather was "right on the border" between the low to mid 30s, which caused icy conditions during the morning.
English reminded drivers that roads could be slick throughout the Valley and safety precautions should be taken. The Office will also be taking on DUII enforcement patrols over the weekend.