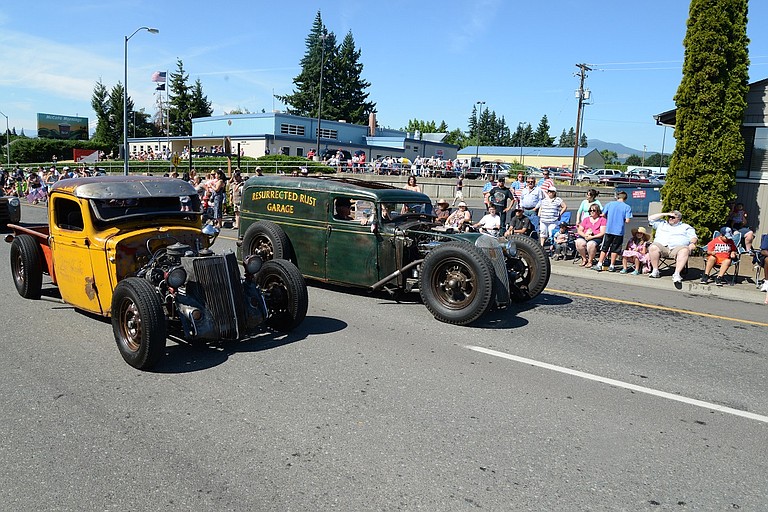 Come on out July 11 to the Western Antique Aeroplane and Automobile Museum to enjoy all sorts of cars, motorcycles, trucks, and more 30 years old or older. To get an idea of the types cars in the car show, car show participants will cruise through town Friday night. In addition to the car show on July 11, a swap meet will be going on at the same time.
Visitors have a chance to talk with some of the owners of the cars entered in the car show – last year there were over 120 and the event is only growing bigger. Some highlights from the past WAAAM Traffic Jams include a 1890s Riker Electric Car, very rare Chevy Corvettes, and the 2014 National Blue Collar Rat Rod Build off winner. Come experience automobile history up front and personal and see what this year will bring in to the show.
With demonstrations, classes and restoration talks, the WAAAM Traffic Jam is a great chance to learn about the secret lives of some of the museum objects and just what it takes to keep the WAAAM fleet up and running.
As an added treat, special event pricing for the WAAAM Traffic Jam is $10 for adults and $5 for kids. Come on out and celebrate automobiles at the Western Antique Aeroplane & Automobile Museum on July 11 and take part of this important fundraiser for the museum. Start the morning early with the Hood River Eye Openers Lions Club with breakfast at 8 am. Same day registration for the car show is permitted so that everyone who wants to take part can participate.