Mosier Schools' Performing Arts Director Betsy Oslund Harmon has been nominated for a Tony award. Community members and current and former students nominated Harmon for the national award, "Excellence in Theatre Education," on Sunday, March 31, 2015 with letters of reference and a three-minute video tribute.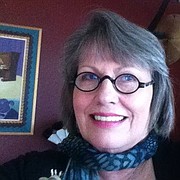 Harmon leads the schools' drama club and choir program, for which she writes and directs at least two original musical comedies every year. She has written and produced 27 original plays in her 12 years at Mosier Schools. According to the school's tribute video, Harmon has written 1,294 roles into her plays.
"What I hope to achieve with every show is to see that look on the kids' faces after the curtain closes, a look that says 'I was an important part of something that was a success,'" said Harmon.
Any student who joins the schools' drama club or choir is guaranteed a role in the play. In fact, every student in the school participates in each production in some capacity, be it through singing, set building, and/or costume design and creation.
"This is thrilling," said Harmon. "I am so grateful to the community of Mosier. All my life I've wanted to say, 'It's an honor just to be nominated' and now I can check that off my bucket list!"
The Tony Awards Ceremony will be hosted June 7 in New York City. The award includes a $10,000 cash prize for the teacher's school.
To see the Mosier Community School's video nomination for Harmon, go to the following link: www.you-tube.com/watch?v=i3WdzmZ3SEY