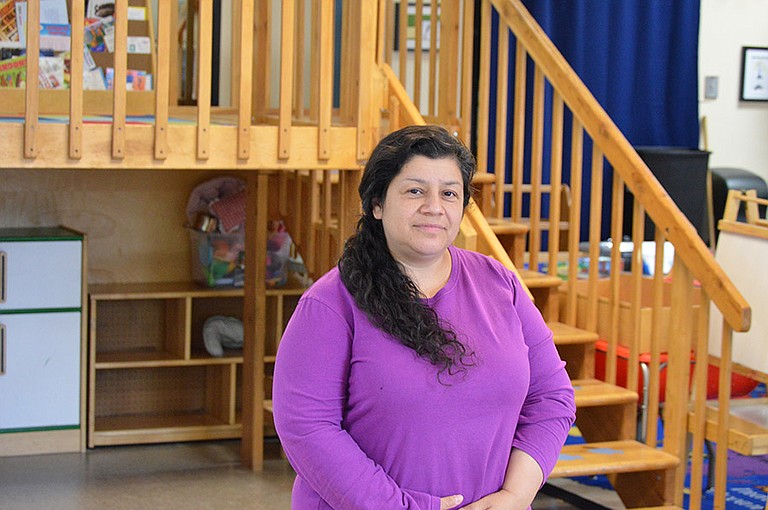 Whether it's a new school in an old location or an old program with a new teacher, preschool options have expanded in the middle valley.
Longtime Mid Valley Bilingual Preschool teacher Socci Galvez will open Blossoms Bilingual Preschool in the Pine Grove Elementary building — home to Hood River County School District's Early Intervention program — with classes beginning this summer. Jovita Robledo of Little Learners Preschool, located at Hood River Valley High, will become the new director and teacher at Mid Valley Bilingual this fall.
Robledo was a part time teacher at Mid Valley Bilingual during the 2013-2014 school year, moving to Little Learners as a full time teacher for 2014-2015. She plans to keep the school's extended hours, but is waiting on enrollment numbers and parent suggestions before setting the schedule. The school's general structure will not change, and there will be no lag in instruction, with the first day of school coinciding with the Hood River County School District start date of Sept. 8.
The school will be fully bilingual, with all instruction, stories, etc., spoken in both English and Spanish.
"Kids who don't know English will learn English, and vice versa," she said. "Fully bilingual is a challenge … because you continuously go back and forth, but I like a good challenge."
The curriculum will be similar to that at Little Learners and focus on social and academic learning.
Robledo has worked with a variety of age groups for 30 years, including in the Kids Corner at the Hood River Sports Club and with The Next Door, Inc. She's also served as a translator.
"She's going to be a really nice addition to the site," said Little Learners director and teacher Angela Klein. "She has ties to the Odell community, is easy going, and is knowledgeable about kids. She's grown a lot in the year she's been here."
Robledo will host an open house in late August; details will be announced closer to the date.
Mid Valley Bilingual Preschool follows the Hood River County School District schedule. For more information or to enroll, contact Klein at 541-387-5723 or angela.klein@ hoodriver.k12.or.us.
"I'm going to miss Angela and the teens (who work at Little Learners), but I'm looking forward to a new direction in life," said Robledo.
Blossoms Bilingual Preschool is a dream project for Galvez, who will move into Pine Grove Elementary's old cafeteria June 15.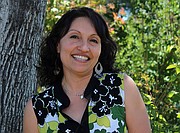 "I'm going to miss Mid Valley — the staff has been so supportive, and Mr. (Dennis) McCauley (principal) has been nothing but wonderful, but I feel for me it's time to move on, and I've always wanted to open my own site."
While she will work some with Early Intervention, the state certified preschool will not be affiliated with Community Education or the Hood River County School District, as Mid Valley Bilingual Preschool is.
This means she will be open Monday through Friday, except on holidays. District days off for inservices and grading will not apply.
Galvez's staff will be joining her at the new location: Jennifer Cassella, Miranda Chavez, and Katie Smith. Cassella and Chavez are bilingual in Spanish, and Smith in sign language. Galvez is bilingual and biliterate in Spanish.
"My plan is to do more Spanish," said Galvez. Her curriculum focuses on the individual child, "helping them to grow in their own abilities in their own way," she said. "Our community is very diverse. We're helping the child to grow in their own way in support of that."
She's looking forward to bringing preschool and child care to Pine Grove.
"I know this area really needs a program to care for children," Galvez said. "I have nothing but wonderful things to say — parent support has been amazing. I feel so humble every time I talk to somebody. They're very, very supportive."
Blossoms Bilingual Preschool will open for the school year on Aug. 31, from 7:15 a.m. to 4:30 p.m., with the possibility of going until 5 depending on parent input. An open house is scheduled for Aug. 11, from 3-5 p.m.
Galvez and her staff will also hold summer programs for children ages 3-7: June 15-26, "All About Science;" June 29-July 10, "Cultures and Their Languages;" and Aug. 10-21, "Nature of the Gorge." Parents can choose a one or two week commitment, three to five days per week, from 7:30 a.m. to 4:30 p.m. Registration is now open at hrblossomspreschool@yahoo.com or by calling Galvez at 541-399-4840.