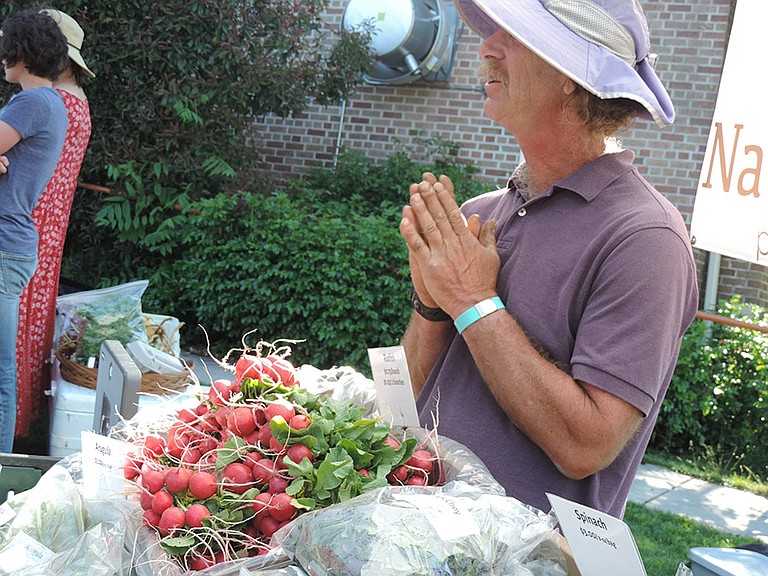 Gorge Grown and its community partners will launch the Veggie Prescription (or Veggie Rx) program in summer 2015.
The Veggie Rx program will work to address food insecurity in the region by providing vouchers to low-income community members that can be redeemed at local farmers' markets and select grocery stores for fresh fruits and vegetables. Under the program, healthcare and social service providers will identify patients who suffer from food insecurity through a questionnaire.
The providers will then write a prescription that patients will fill at farmers' markets and grocery stores throughout the Gorge for fresh foods.
Gorge Grown Food Network is the recipient of a $20,000 grant from the Jerome S. and Barbara Bischoff Discretionary Subfund of The Oregon Community Foundation to fund a new Veggie Prescription pilot program in the Columbia River Gorge.
Several local healthcare providers are providing matching funds specifically for the fresh produce (vouchers), including Providence Hood River Memorial Hospital, Mid-Columbia Medical Center, Skyline Hospital and the Columbia Gorge Health Council. The Tofurky Company is also providing funding support. That's over $30,000 for direct purchase of local fruits and vegetables by voucher recipients. Gorge Grown will partner with Oregon State University to provide nutrition and cooking classes to participants of the program.