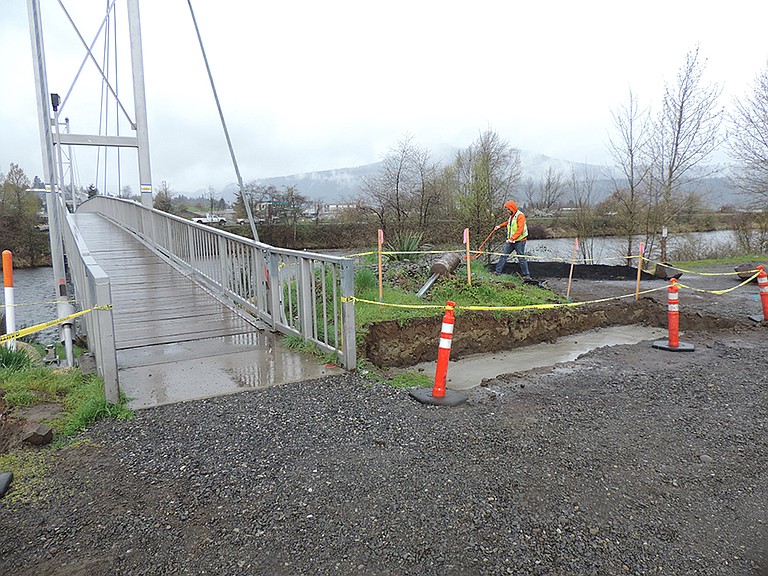 Wednesday, March 25, 2015
The Port of Hood River has announced that the Hood River Pedestrian Bridge, spanning the Hood River from the Spit access road to the History Museum lawn, will be closed for two full days March 26 and 27.
Crestline Construction crews are working on the Port of Hood River's Pedestrian Bridge Trail project and will need to close the bridge to all access for those two days. Stone seating walls and kiosks are to be installed at each end, along with new walkways.
Work continues on the trail along the west side of Nichols boat basin. Steel and concrete seawall reinforcements were installed in the last two weeks, in preparation for trail construction.
"There will be a lot of movement soon" at the site, according to Liz Whitmore, Port facilities manager.
All projects are subject to weather conditions. Check the Port of Hood River website, portofhoodriver.com, for updates