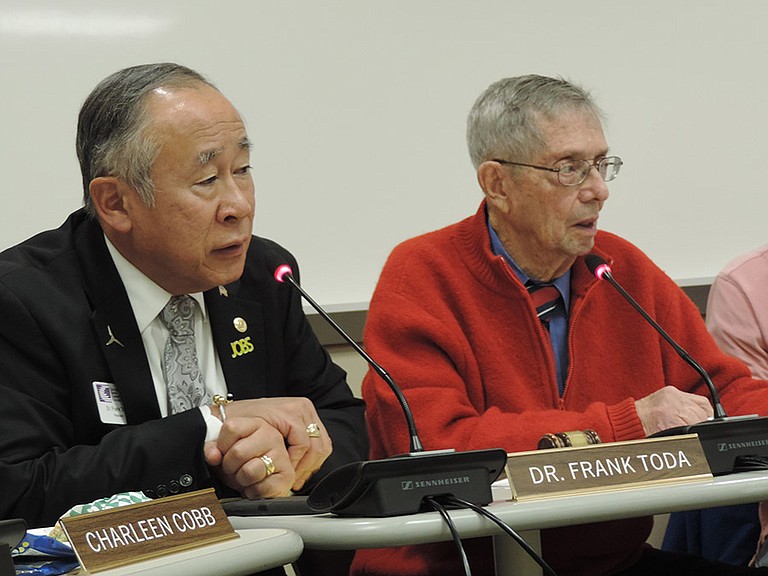 Faculty at Columbia Gorge Community College voted by a wide margin on April 25 to submit a letter to the CGCC Board of Education censuring college President Frank Toda and calling for his resignation.
The letter of censure will be submitted to the CGCC board of education in its next meeting, May 12, 6 to 8 p.m. at The Dalles campus.
"This official vote was conducted by each of the nine department chairs in exactly the same manner as the vote of no confidence made in September 2013," said Tim Schell, who chairs the writing, literature and foreign language department at CGCC. "The vote was conducted at the faculty bi-annual in-service at The Dalles campus."
Of the 72 votes, 51 voted in favor of censure, 15 against and 6 abstained, Schell reported.
"We believe that for the college to get on an even keel we need a new president," Schell said of Toda, who has served since 2001.
Of approximately 90 faculty members, 72 voted on the following statement:
"In addition to the faculty vote of no confidence in CGCC President Frank Toda in September 2013, CGCC Faculty now censure President Toda due to his budget mismanagement; his inability to include faculty and staff in a process to address the current budgetary crisis; his proposal to close the Hood River Indian Creek Campus resulting in the community's lack of confidence in Toda; and his dismissal of key employees resulting in the College being understaffed to the point where servicing students has become a dire problem. Because President Toda's actions collectively constitute a threat to the viability of CGCC, the faculty asks that the president resign immediately and that the College initiate a national search for a new president."
When asked to respond to the contents of the letter, the President's office responded that "Columbia Gorge Community College has not officially been presented as a recipient of the above letter and as a result the College will not be able to submit a formal comment at this time."
In the fall of 2013, a vote of "no confidence" in Toda was taken in which 40 faculty voted no confidence, eight voting against no confidence, and 24 abstained.
Schell cited Toda's actions in November 2014, announcing plans to close the Hood River campus. Toda did so without consulting the board, and later said he came out with the closure idea to bring CTCC's budget shortage to the attention of State legislators. The CGCC board declared in December that it would not consider closing the campus.
"That was such an ill-wrought thing to do. We don't think the college can go on with (Toda). Its whole reputation is now at stake," Schell said.