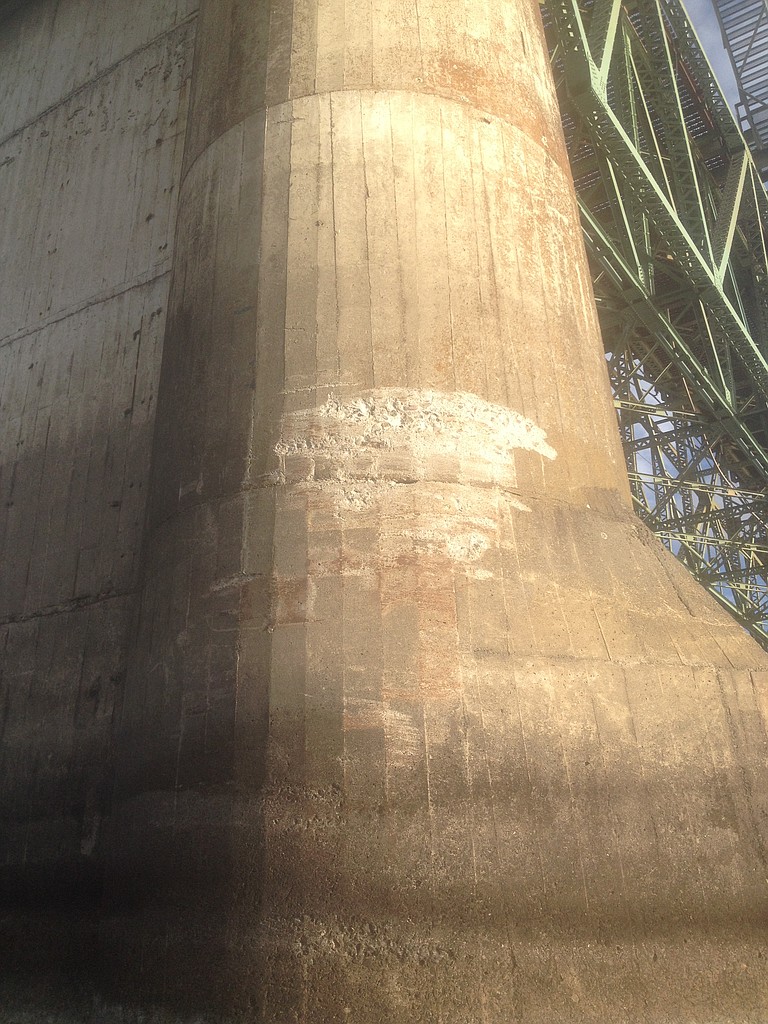 Saturday, November 7, 2015
The Port of Hood River is assessing damages to the Hood River Bridge where a suspected barge struck the concrete pier that supports the north lift span tower in October. The Port is working with the U.S. Coast Guard, as well as Bonneville Dam and The Dalles Dam to narrow down which vessels passed through during that timeframe.
The Port has asked anyone who might have witnessed the impact, or felt the jolt, to offer information regarding the vessel. The time of the impact has been narrowed down to nighttime between Oct. 7-10.
"It's a little like a large scale hit and run," said Port Executive Director Michael McElwee. "We believe it's a downstream or outbound tow because the strike point is initially on the upstream side."
Engineers for the Port, HDR Inc., are trying to pinpoint the amount of damage to the bridge. In the meantime, the Coast Guard has issued a waiver allowing the port to hold off on any bridge lifts until engineers complete their analysis, which will take 2-3 weeks.
Port staff are trying to discern if the bridge suffered any damage to its lift span or electrical system in the jolt of impact.