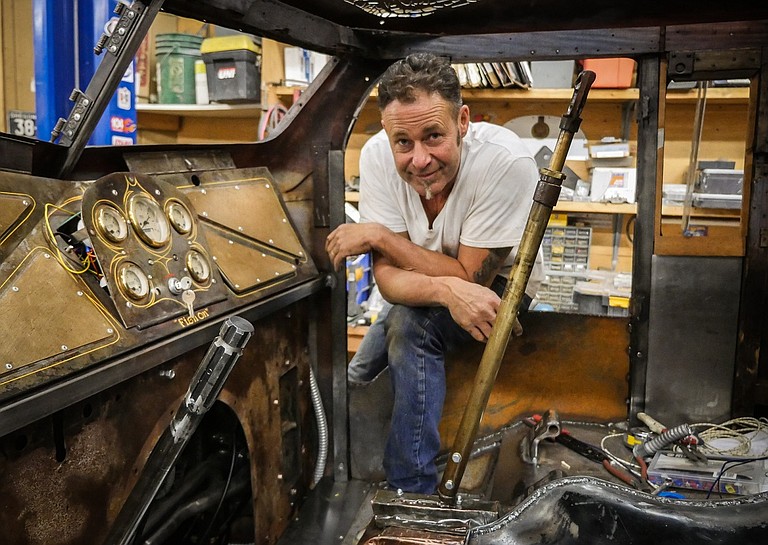 Wednesday, November 11, 2015
The Western Antique Aeroplane and Automobile Museum will have two local history talks on Nov. 14 for the Second Saturday events. The history of General Airways, aka the Roseliners, will be at 11 a.m. Learn all about Portland's very own air service from its early history to its last days in service. Later, Hood River's local champion Gary Fisher will talk on his recent win of the 2015 Blue Collar Build-off and point out special features on his winning rat rod, Resurgence, at 2 p.m.
"We are really excited to host these two talks," said Museum Director Judy Newman. "They are all about local history that we can be proud of calling our own. Many folks today don't know how much of a busy hub Portland aviation has been in the past. We also couldn't pass up the opportunity for folks to hear all about the Resurrected Rust team's big win."
In addition to the two talks, the museum will have several of its airplanes and automobiles out flying and driving. Don't miss an old-style race between two speedsters and the unveiling of WAAAM's latest motorcycle donation. The restoration shop tour will be open for viewing at 10 a.m. and again at 1 p.m. for everyone to see the progress on the 1925 WACO Nine airplane.
Open 9-5 daily, the Western Antique Aeroplane and Automobile Museum collects, restores, preserves, and exhibits airplanes from the Dawn of Flight through the Golden Age of Flight and historically significant cars and trucks from the first half of the 20th century. Located on the Hood River Airport at 1600 Air Museum Road. Admission for adults is $14, 65-and-over is $12, kids between 5 and 18 are $6, and under 4 is free.