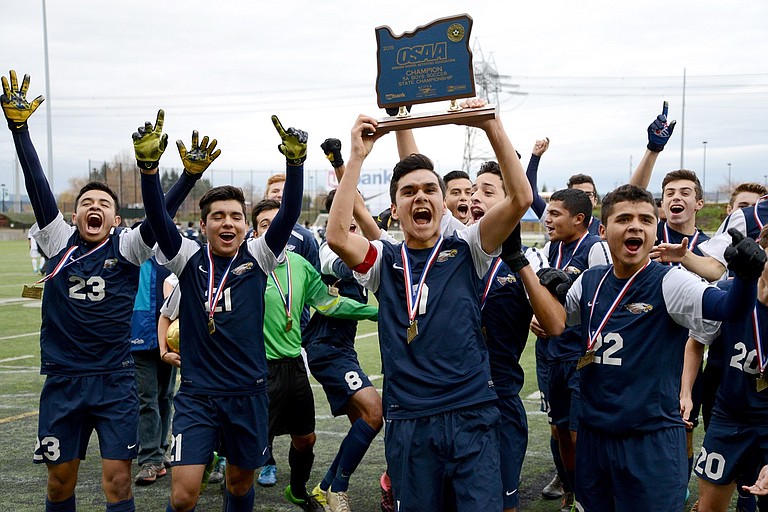 Wednesday, November 18, 2015
Over the past several years, the boys soccer program at Hood River Valley High School has evolved from a good program into a great program under coach Jaime Rivera, but last Saturday, Rivera and his Eagles took the school's program and officially turned it into a dynasty.
For the second consecutive season, the HRV boys are OSAA 5A state champions, this time easily defeating the Wilsonville Wildcats, 2-0, leaving no question as to who has the most dominant program in 5A soccer. It was the first defeat for Wilsonville since Nov. 11, 2014: a 2-0 loss to none other than HRV in the 5A semifinals.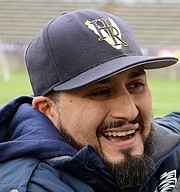 After encountering some adversity on their way to the title game, no more so than last week's come-from-behind win over Hillsboro in the semifinals, No. 2 HRV cruised to victory over the top-ranked team in 5A soccer thanks to an early first-half goal by Noe Magana and an early second-half goal by Andres Baeza. For a team that came into the game scoring more goals than any other team in 5A, Wilsonville was especially stymied by HRV keeper Marco Cuevas, who had six saves in 80 minutes and collected his 12th clean sheet of the season. Cuevas only allowed three goals this season, which all came during last week's narrow 4-3 win over Hillsboro. HRV has now remained unbeaten in 36 consecutive games, with HRV's last loss coming in the 2013 championship game to Summit.
Both Rivera and the majority of his roster were a part of last year's 2-0 win over Woodburn in the same stadium to give HRV its first-ever state title in boys soccer, but this year's win was no less sweet.
"It feels twice as good as last year," Rivera said with a laugh as he walked back to the bus with his team after Saturday's win.
"Just fantastic," Baeza said, who, as a senior, was playing in his final game. "So happy — everybody just worked really well."
It didn't take long for HRV to make its opening statement and its presence felt at Hillsboro Stadium. A mere two-and-a-half minutes into the game, Baeza fed a long pass to Magana down the left side of the pitch, who beat two defenders and shot to the far post from five to 10 yards out to make it 1-0 HRV. The large HRV contingent who made the nearly 90-minute trip to Hillsboro exploded as the Eagles raced over to the sidelines to celebrate in front of their fans.
Wilsonville seemed minimally fazed by the early goal, and began pressuring HRV immediately, forcing Cuevas to come off his line to make a save just a minute later. The Wildcats had a few more scoring opportunities in the first half — their best during a free kick with 12 minutes to go — but all were well-defended by HRV. The game also grew increasingly chippy, coming to a head midway through the first half when Wilsonville forward Garrett Bonnell, apparently displeased with how long HRV midfielder Jorge Campos took to get up following a hard tackle, drew a yellow card after attempting to pull Campos up off the turf.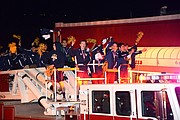 The Eagles pressured as well, with Baeza noting that "we didn't back off, because we knew that in soccer, anything can happen." HRV had a few good looks throughout the remainder of the half, including a play near the end of the half that involved a scramble with Mario Sandoval and Alvaro Ramirez right in front of the Wildcats' net, but none materialized into goals.
The second half started similarly to the first, as HRV once again scored early in the half, this time on an unassisted goal from Baeza, who dribbled to the top of Wilsonville's box, turned, split two defenders and then fired a quick shot that found its way into the back of the net.
"I just got the ball, I didn't see anybody in front of me that I could play it off; I just turned around and took a shot…" Baeza explained. "When I turned around, I used my peripheral view and I saw that (the keeper) was a little to the left of the goal, and I just put it in far post."
Photo Gallery
HRV boys soccer championship match vs. Wilsonville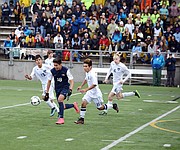 Photos from HRVHS 2-0 win over Wilsonville to repeat as 5A state champs, Nov. 14, 2015.
With the insurance goal put away with 33 minutes to go in the half, the Wildcats desperately tried to play catch-up. Again, Wilsonville was able to produce scoring chances, but Cuevas and the defense made stop after stop, few more impressive than a block made by Cuevas of a point-blank shot with 28 to go.
"We did what we had to do to shore up the back line. I'm happy that guys moved back to cover spaces when we were moving over to cover where the ball was heading," Rivera said of his defense's and midfield's performance Saturday afternoon. I'm just glad the wingers helped out like I asked them to. Before the match, they knew they were going to be a huge factor defensively, and I'm proud of that."
That defense and HRV's lead allowed Rivera to make numerous substitutions in the second half as the team's confidence in its two-goal lead grew. He said some of the members of this team's roster didn't get to play last season's title game and he wanted to make sure to "give everybody a taste of the state championship" this year.
"It makes me feel good as well, knowing that we prepared well enough to get those guys playing time," Rivera added. "...I did talk to two or three of them and a couple of them were like, 'Coach, thank you so much for putting me in the game; I didn't get any time last year.'"
While HRV controlled play throughout most of the second half, things got quite interesting in the final four minutes of the game when HRV, a team that had no red cards going into the championship game, drew two red cards in almost as many minutes and played the final minute with just nine Eagles on the pitch. Domingo Barragan earned a red with 3:47 remaining after giving a dismissive wave to an official after he received a yellow card for a hard challenge and Gil Evangelista was dinged with 1:11 remaining after allegedly pushing a Wilsonville player.
"I feel like we kind of lost our head, which wasn't a good thing, because two players, that's never a good thing, especially when (Wilsonville's) in our half (of the field)," Baeza said. "At the end, 30 seconds to go, a minute to go, you just can't do that, but I think we just played good overall."
Rivera wasn't pleased with the cards, but didn't fault his players much for the calls.
"I was concerned at the very end with those red cards. You know, I knew there wasn't enough time for them to score two goals, but, again, you like to see your guys keep their cool throughout the entire game, and they did, you know, they didn't talk back to the referee, they walked off the field when they were asked to," he said. "Judgement calls — the referees had to do what they had to do, I guess."
For having two fewer men, HRV provided Wilsonville with few opportunities in the final minute as the Eagles made one last clear and then tore across the pitch in celebration. HRV had just knocked off the top-ranked team in the state.
When asked if he was surprised at how well HRV played against such a highly ranked and highly regarded team, Baeza said he was, but noted that "in the playoffs, rankings don't matter — it's whoever plays with the most heart."
Rivera, who has both witnessed and participated in many HRV games in his lifetime, was not surprised whatsoever.
"No, because we watched them play earlier and we knew that they played with a narrow back line and we knew there was going to be space on the sides, and both goals came from passes that were out wide and then space opened up on the weak side and then, boom, goal," he said when asked the same question. "We knew that was going to be our way to score."
The seniors had a big impact in Saturday's game, with Rivera highlighting the play of Baeza, captains Mario Sandoval and Marco Cuevas, as well as Joel Garcia and Carlos Marquez. Rivera said the 11 seniors will be sorely missed and that next year's squad will be a new team with new goals.
"Incredible, incredible careers," he said of the senior class. "Three trips to the state championships, two trophies, and you know, when these seniors were freshman, we made it to the semifinals. I mean, these guys don't know anything else other than… pushing it as far as they can in the playoffs."