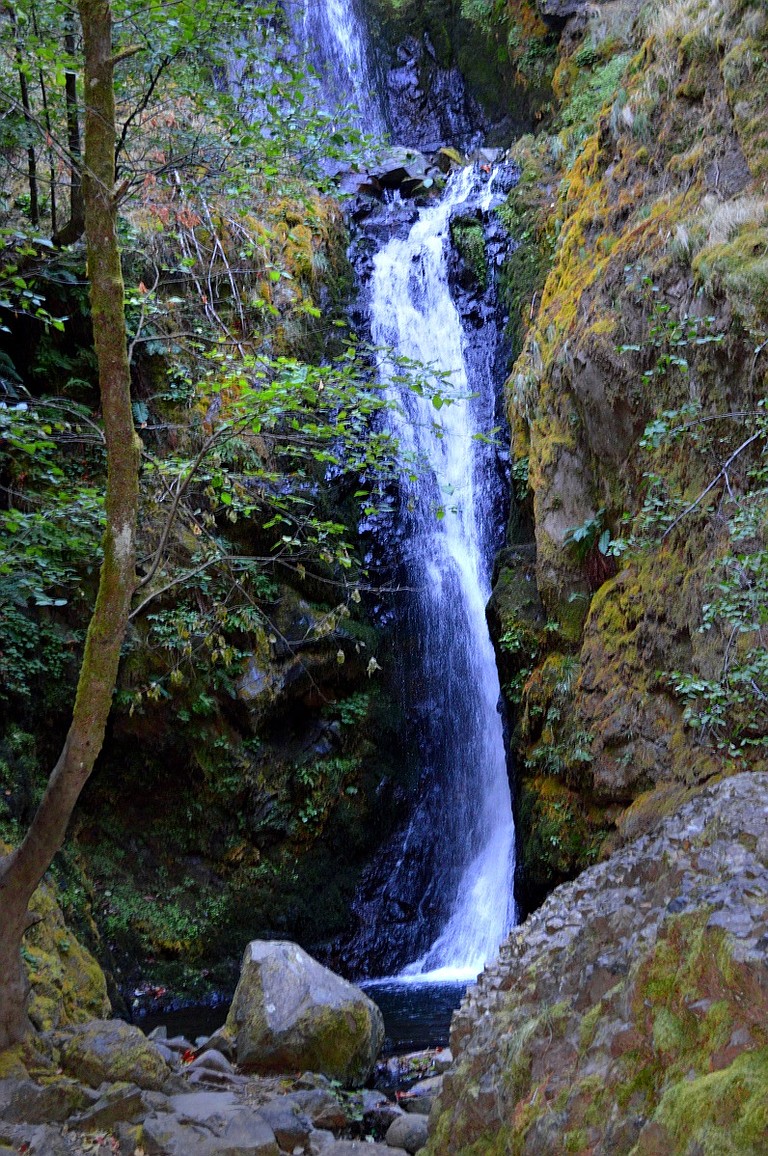 Wednesday, November 25, 2015
Trail work has begun on the last piece of the Columbia River Historic Highway Trail.
Drivers on Interstate 84 this winter will see a buzz of construction activity west of Starvation Creek (Exit 54). A U.S. Forest Service team has already started to remove noxious weeds (ivy and blackberries) in preparation for the native plantings that will be planted after construction, ODOT reported Monday.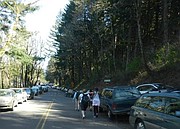 The Oregon Department of Transportation plans to build a 1.2-mile section of bike and pedestrian trail that will run from Starvation Creek State Park, about seven miles west of Hood River, to Lindsey Creek to the west.
The Lindsey Creek portion of the project, slated for completion by fall 2016, will include a new bridge over Warren Creek and a new overlook at Hole-in-the-Wall Falls. The project will also improve the Starvation Creek Trailhead as the trail is extended west, with a small plaza, new signs, landscaping and parking improvements area planned.
During construction, ODOT expects some lane closures on Interstate 84 — most likely the eastbound lane near Exit 55. Some popular areas on the path, including Hole in the Wall Falls, may be closed in the coming months to visitors.
The trail will cease at a dead end until the next 2.7-mile section of trail, running from Lindsey Creek to Wyeth, is built over the next three years. This part of the project, set to finish in 2018, will take advanced engineering to squeeze a path into the Shellrock Mountain Crossing, and rock blasting to make the trail possible along the cramped I-84 corridor.
Colf Construction, based in Vancouver, has been awarded the project and will start construction on this two-mile project in winter 2016.
The Historic Highway, once called "King of Roads," spanned 73 miles from Wood Village to The Dalles but fell out of popularity with the construction of Interstate 84. Now historic groups and transportation agencies are pooling their efforts to restore the historic route as one continuous trail.
A trail dedication ceremony is planned for Sept. 24, 2016, as part of the highway's Centennial Celebration.
Accompanying the trail endeavor will be the Gorge Hubs project: bike hubs in each city along the way, serving as resting and "refueling" stations for worn out travelers. From west to east, they'll be located in Wood Village, Troutdale, Cascade Locks, Hood River, Mosier and The Dalles.
The Historic Columbia River Highway Advisory Committee will meet Friday, Dec. 4 at the Columbia River Gorge Discovery Center in The Dalles from 10 a.m. to 2 p.m.
The meeting will include presentations on the Mitchell Point Alternatives Study, Chenoweth Creek and Dry Creek Canyon Bridge Restoration overview, the Centennial 2016 update, and a discussion of how the committee plans on implementing the final five miles of Historic Columbia River Highway State Trail.