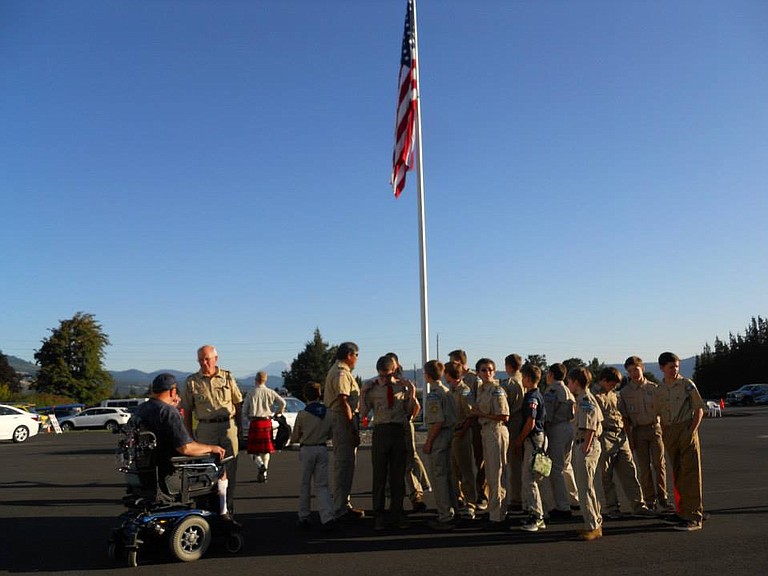 Wednesday, October 7, 2015
The Western Antique Aeroplane and Automobile Museum will host a community flag retirement ceremony on Oct. 10 at 2 p.m. in partnership with local Boy Scouts.
"People don't realize but the museum replaces two or three hurricane-grade flags every year on our flag pole," said Museum Director Judy Newman. "We've got a large number that need to be properly retired, so we thought we'd invite the community and make it a celebration."
The flag retirement ceremony will take place at the very end of the museum's Second Saturday events. If people have flags they would also like to retire during the event, call 541-308-1600 to schedule a delivery before Wednesday, Oct. 7, so all flags may be prepared accordingly.
Second Saturday runs all day Saturday at WAAAM, located a mile south of Hood River on Tucker Road.
According to the WAAAM website, "Second Saturday of the month at WAAAM calls the volunteers to action! We love flying and driving these wonderful artifacts and invite you to share in these special days at the museum. Our action runs between 10 a.m. and 2 p.m. (If you are here early you may be asked to give a hand). We open the huge hangar doors and start pushing and pulling antique cars, airplanes, motorcycles and more — getting them ready to fire up and show you a bit of old technology in action."
Admission to WAAAM is $14 for adults, $12 for seniors and veterans, $6 for kids 5-18, and four and under enter for free.