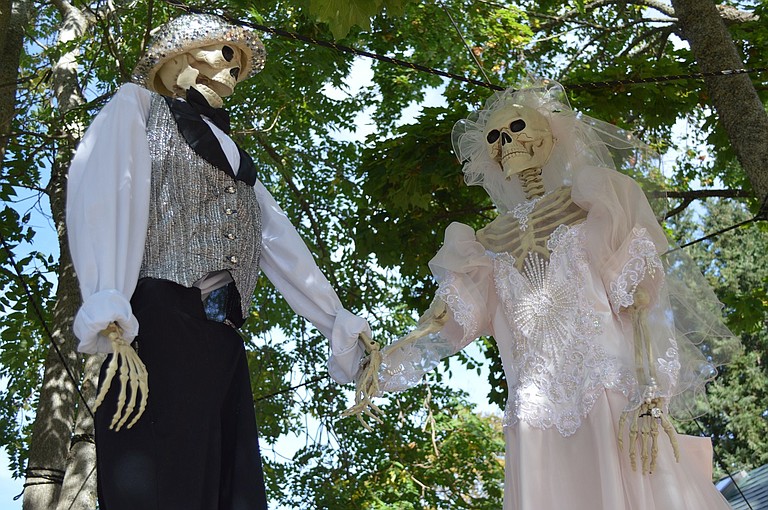 Wednesday, October 21, 2015
Halloween is all-ages fun. The big day is 10 days away, but to help you prepare, we present this list of community events and attractions leading up to Halloween, with some fun fall events also happening in the harvest and trick-or-treat season.
Remember to carry lights when you move in the dark, and be mindful of traffic. There is no Halloween like a safe Halloween!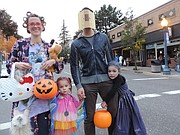 Oct. 24
Mosier Pumpkin Fest, 1-5 p.m. at the Mosier Community School. Entry $5. Carnival games, prizes, bouncy castle, costume contest. Haunted house, $2. Fundraiser for Mosier School.
Monster Mash, 5-7:30 p.m. at Henkle Middle School, White Salmon. Sponsored by White Salmon Valley K-8 PTO. Costume contest, apple eating contests, carnival games, lots of prizes. $3 admission; includes 4 carnival tickets (kids 0-5 free). Wear costumes!
Underwood Fall Festival, 5:30-10 p.m. at the Underwood Community Center. Music, dancing, food, wine and beer. Underwood native Moe Dixon headlines.
Oct. 25
Trick or Treat for FISH, 2-4 p.m. National Honor Society members from HRVHS will be going door to door throughout the county "trick or treating" for nonperishable foods or monetary donations for FISH Foodbank.
Oct. 27
Full Moon Run, 6 p.m. on the old Highway, Hatfield west trailhead. HRMS P.E. department invites students and families to walk or jog up to 5 miles to raise money for a new fitness loft and school community fitness space. $5; more info at stacy.claus@hood-river.k12.or.us.
Oct. 30
Halloween in The Dalles. Trick or Treating 3-5 p.m. in downtown; "Monsters in the Park after Dark" at City Park, 5-7 p.m.; costume contest, arts/crafts, photo booth and food court.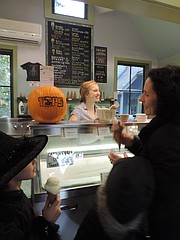 Harvest Dinner, 5:30 p.m. at the Odell United Methodist Church. Free turkey and ham dinner; freewill offering for FISH Foodbank.
Alpha Gamma fundraiser, 6-8 p.m. at Westside Elementary. All age, full family costume dance party. For HR Education Foundation for scholarships to help low income children participate in afterschool activities. Free photo booth, costume contest, a hearty concession stand and demonstrations by local after school activity programs. $3 per person or $10 per family.
Oct. 31
Parkdale Pumpkin Fun Run, 9 a.m. at Rails End Park, 4965 Baseline Dr. 5-10k check in at 9 a.m.; 1 mike walkers at 10 a.m. Registration $5 walkers, $15 runners. Proceeds to Parkdale Elementary.
Harvest Hustle at Mid Valley Elementary. 5K-10K; $10 preregistration and $15 day of. Registration 9:30 a.m. More info at 541-354-1691 or mikka.irusta @hoodriver.k12.or.us.
Halloween lichen hike, 9:30-11:30 a.m. in Trout Lake. Sponsored by Cascade Mountain School. With Andrea Ruchty, Gifford Pinchot National Forest botanist. Suggested donation $20. More info at cascademountainschool.org or 503-310-8271.
Halloween at Hawks Ridge, 3:30-6 p.m., 1795 8th St. Find a Wonderland of candy, costumes and fun. Bring the family but be aware of the rabbit hole — you just never know what you will find!
Halloween haunted house, 4-9 p.m. at the Elks, 1507 Cascade Ave. A Kidz Dental will hand out candy and toothbrushes. Positive Negatives will have a photo booth. Haunted house open all ages. Free; donations appreciated.
Halloween in downtown Hood River, 5 p.m. Downtown businesses will participate.
Trick or Treat at The Darling Boutique, 5-7 p.m., 114 3rd St. Free. take a quick detour off Oak Street; Disney characters giving out treats, pictures with princesses.
Halloween at Parkhurst, 5-7 p.m., 2450 May St. Safe Halloween.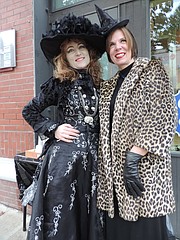 Free Halloween community carnival, 5:30-8 p.m. at Immanuel Lutheran, 9th and State. Come anytime for games, prizes, candy, refreshments, photo booths, foosball, air hockey, black light Nerf, mini golf and more.
For Adults
Oct. 30 — Friday Fun Lunch with The Simcoe Boys Band, 11-1:30 p.m. at HR Valley Adult Center, 2010 Sterling Place, off Brookside Drive. Halloween costume contest for seniors sponsored by Parkhurst Place Senior Living. Prizes for first, second and third.
Oct. 31 — Halloween Walking Dead Woodstock Party, 8 p.m. at Skamania Lodge. Music, costume contest, snacks, cash bar. $15 advanced tickets, $20 at door. 21 and over. More info at 844-432-4748.
Nov. 1 — Calling Home the Dead, 3 p.m. at the Hood River Library. Free screening of film by Jim Hill and Meesh Rheault Miller and other Day of the Dead activities. Part of Grave Matters Discussion Series. More info at 541-386-2535 or hoodriverlibrary.org.