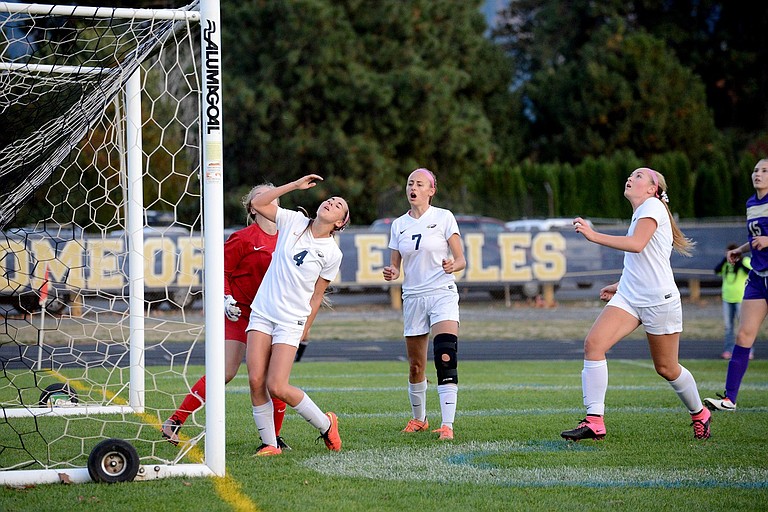 Saturday, October 24, 2015
Having locked up the Columbia River Conference for the sixth consecutive season last week with a 1-0 win over Pendleton, HRV (7-4-2, 4-0-1 CRC) didn't have much to play for other than pride — and maybe ranking — in Tuesday's senior night match against the Hermiston Bulldogs (3-4-6, 1-1-3 CRC).
Hermiston, on the other hand, had plenty to play for, running neck-and-neck with The Dalles and Pendleton for the two remaining play-in spots available in the CRC. And while the team showed a defensive prowess HRV hadn't seen in the two teams' meeting earlier this season when the Eagles scored a season-high five goals, Hermiston couldn't muster up much offense and HRV couldn't convert on its scoring chances, resulting in a scoreless draw.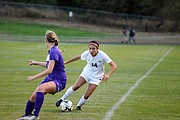 Haspela said HRV played well, but had trouble getting around Hermiston's suddenly beefed-up defense.
"I saw a much-improved defense," he said. "I would say they had more of a defensive than last time, especially to mark Sindy Magana, one of our forwards."
HRV couldn't buy a goal in the game, with shots ringing off posts, crossbars, sailing wide, or in one instance, getting called back after a late offsides penalty. Haspela praised Hermiston's goalie, Kilie Harrison, for making 11 saves in the game.
"I think Hermiston is the second best team in the league and they played like it last night," he said Thursday afternoon.
The Eagles also had commendable defense playing "excellent," according to Haspela, not allowing much to get through their back line. Sophia Marble, playing in net for the first time since last season, didn't have to come off her line much, making two saves in the first half. Vanessa Silva took over in the second, stopping two shots total as well.
Though HRV's offense had trouble converting scoring chances into goals, the Eagles outshot the Bulldogs (on goal) 11-4 and had seven corner kicks to Hermiston's two, "so that shows that we had the ball a lot more," Haspela said. He added that the offensive attack could have been changed, with more passing and give-and-go situations, but was overall pleased, especially because HRV played more or less mistake-free — something the team will need to do to advance in the postseason.
"I thought the girls played a good game. Even though we couldn't score and we tied, it was great preparation for the playoffs," he explained.
HRV, currently ranked 12th in 5A, wraps up its regular season next week with a road game against The Dalles on Tuesday at 4 p.m.