Award winning writer Judith Pulman will offer a free writing class, "Exploring death and dying through writing," on Saturday, April 16, from 10 a.m. to 12:30 p.m. at the Hood River Library. Space is limited. To register, please visit the Hood River Library, call 541-386-2535 or email info@hoodriverlibrary.org.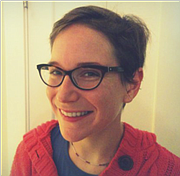 Some experiences of death shatter our identity, but all experiences of death leave us changed. How are you grieving your losses? How are you nurturing what is being born? Take a morning to explore your feelings regarding death through prompted writing, guided exercises, and group discussion. We will learn from one another and consider death and dying through writing in a safe, supportive environment. All are welcome; no writing experience needed.
This program is organized as part of Grave Matters, a monthly discussion series of death, dying and end-of-life issues sponsored by the Hood River Library. Check the Hood River Library website for future events. This workshop is sponsored by Libraries of Eastern Oregon (LEO) and is funded by a grant from ArtPlace America. LEO received the prestigious national grant award from ArtPlace America for "The Arts: Engage at the Library!" an 18-month project to promote the arts as a community and economic development tool with community outreach through the library.
The class is free and open to the public but registration is required. For more information, please contact the Hood River County Library District at 541-386-2535, info@hoodriverli-brary.org, or visit their website at hoodriverlibrary.org.