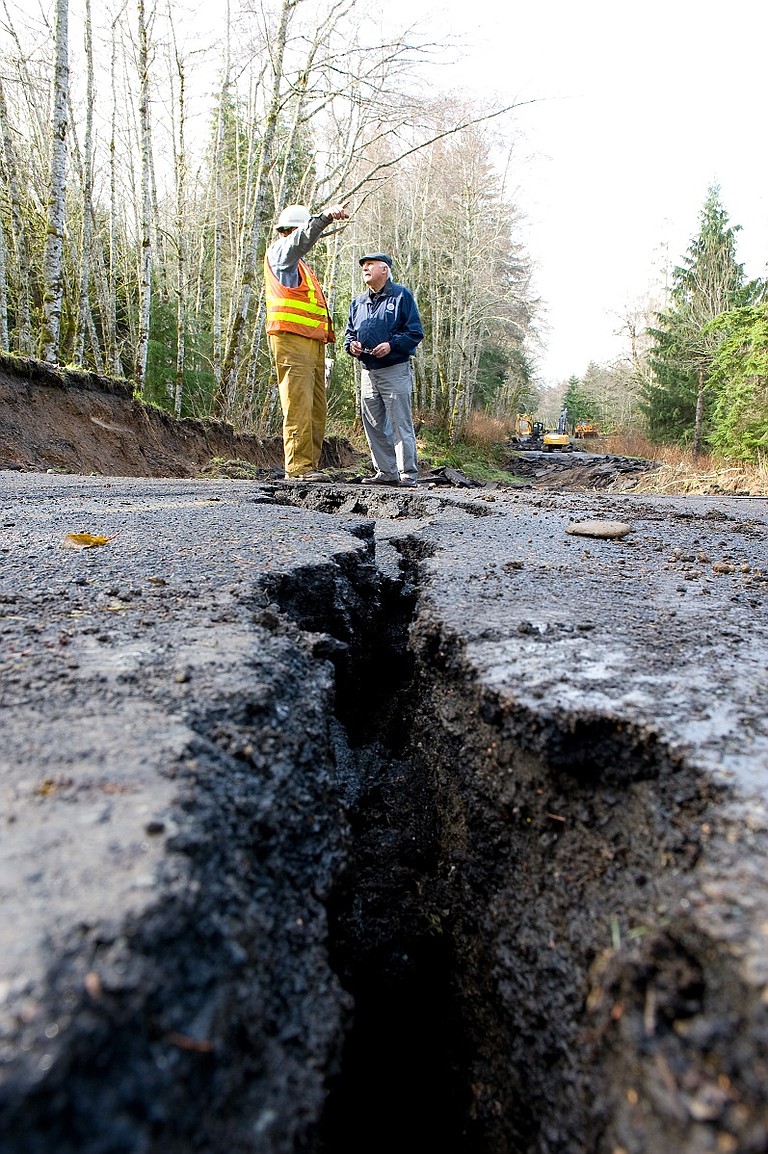 Originally published April 20, 2016 at midnight, updated April 20, 2016 at midnight
Columbia Gorge Community College and Hood River County Sheriff's Office of Emergency Management present an interactive learning event, offering insight into Cascadia earthquake geology, impacts and preparedness actions residents can take, on April 21 from 5:30-8:30 p.m. at Springhouse Cellar, 14 Railroad St., Hood River.
The Cascadia earthquake is "Oregon's greatest natural threat," according to the Governor's Task Force on Resilience. How quickly Gorge communities can recover is largely a result of how well we prepare — and preparedness will help all of us be ready for more common emergencies and disasters such as power outages, winter storms, wildfires and landslides.
At 6 p.m., Althea Rizzo, Ph.D., of Salem, will talk about Cascadia Subduction earthquake impacts on the region and Gorge. Next, Hood River County Emergency Management will offer a brief orientation on how the county is preparing and what can be done to prepare the home, family and business, and then send everyone to skill stations to practice.
More than a dozen hands-on skill stations will be available to help county residents prepare for everything from disasters to everyday emergencies, said Hood River County Emergency Manager Barb Ayers, and will include freebies, handouts, and free hors d' oeuvres by the Fresh Start Culinary Arts program. A $10 optional donation to cover workshop costs is gratefully accepted.
The skill stations include:
• Hood River Fire Department (AED/CPR training)
• OSU Extension Service (food safety and preservation)
• Red Cross
• Hood River County Emergency Management (family safety, major concerns)
• Hood River County Health Department (drinking water safety and vaccines)
• Northwest Natural
• Pacific Power ("Hazard Hamlet" interactive display)
• Hood River County Public Works (solar powered generator)
• 911
• Hood River County Sheriff's Office/Marine Deputy
• Providence Hood River Memorial Hospital (disaster preparedness)
• Mid-Columbia Medical Center (first aid kit)
For more information, contact Ayers at 541-386-1213, email barbara.ayers@ co.hood-river.or.us, or visit www.HoodRiverSheriff.com.